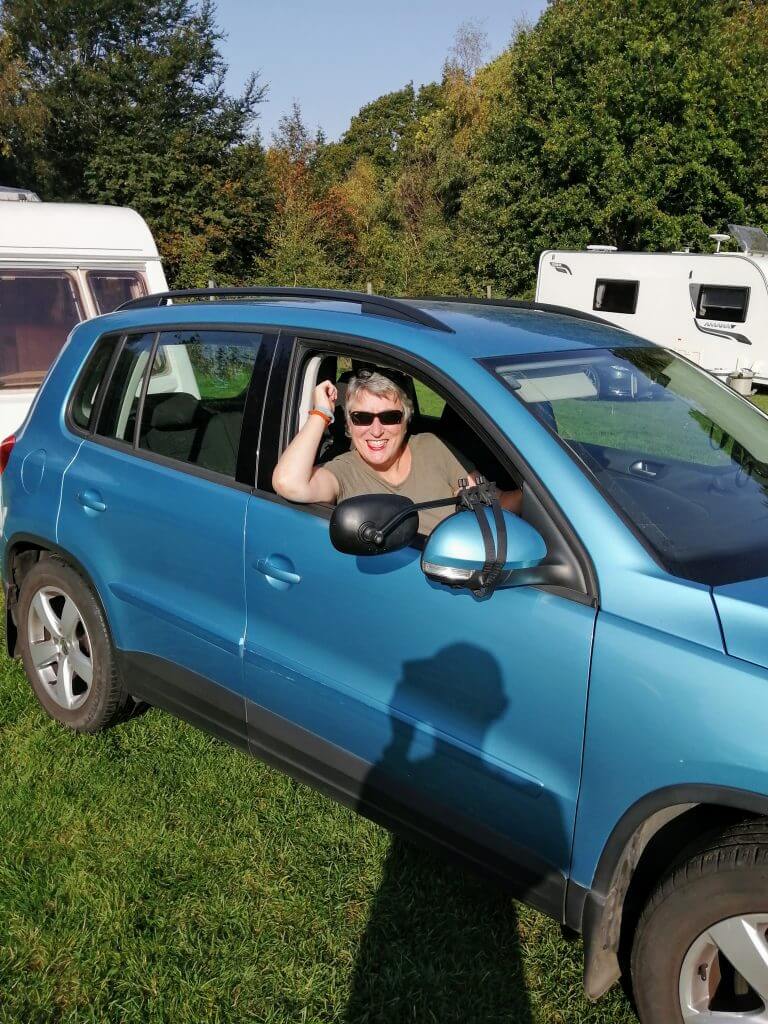 As you can see from the photo we are on the road again. Sun is so bright you can see Johns shadow there. A cracking morning weather wise and a smooth pack up and hitch up. We are heading 50 miles or so along the coast, we are Brighton bound! The journey did take about one and a half hours but we didn't get stuck in traffic and it was all straight forward. We have been to the Brighton Caravan and Motorhome Club site lots as our oldest daughter lives in Brighton and we visit often.
We arrived and were checked in without fuss. The covid guidelines were talked through and off we went to find our pitch. Hit the jackpot and found a large grass pitch and quickly it was legs down and look in (bingo parlance)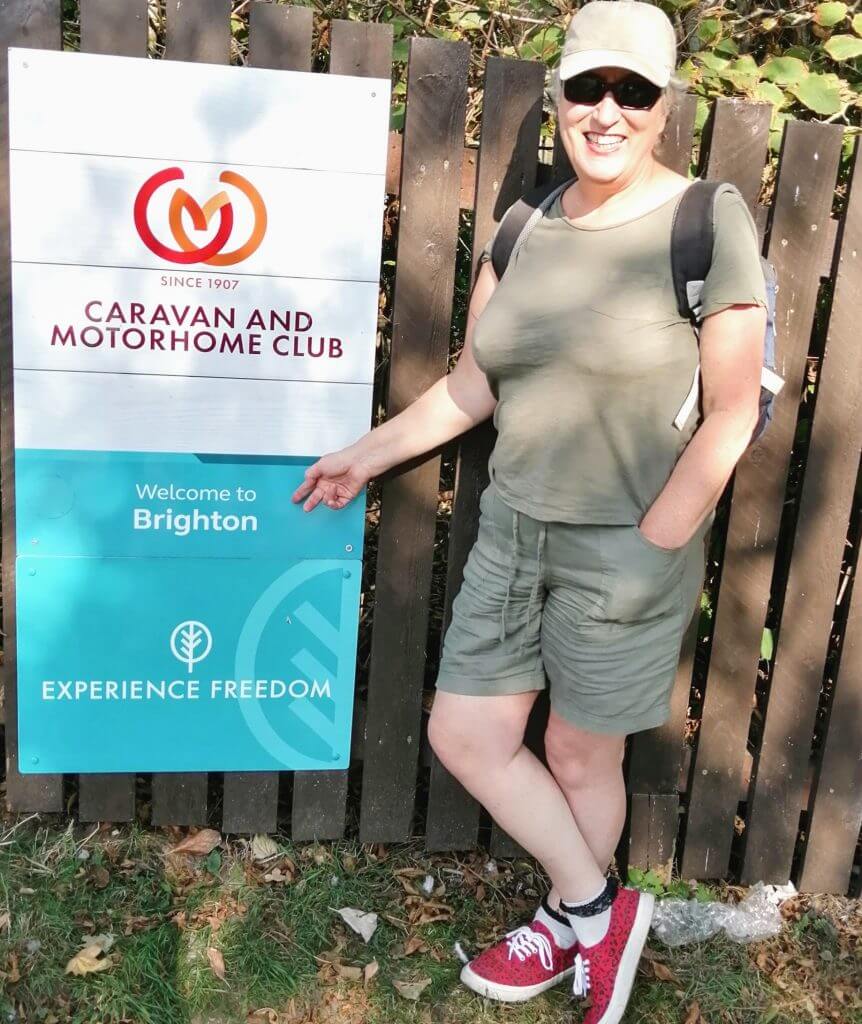 https://www.caravanclub.co.uk/club-sites/england/south-east-england/east-sussex/brighton-caravan-club-site/
We were very keen to get into town and say hello to the family. We had a bit of lunch and then set off the ten minute walk over the next door park to get to the bus stop. parking is a bit of a problem in Brighton centre so we always hop on the bus. The buses run every ten minutes or so and John has a bus pass so its relatively cheap. We quite often walk it, it takes about an hour at a steady pace along the sea front. We passed the amazing Brighton Pavilion so I took a pic through the window, look!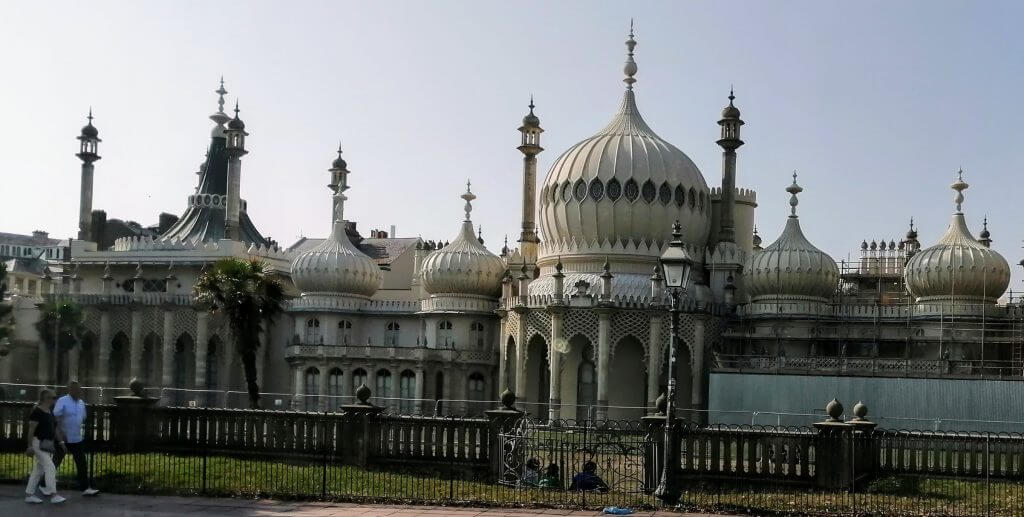 We spent about an hour having a quick catch up with the kids and then retraced our steps to the bus stop back. We called at the shop for a pint of milk and in quick sticks we were back on site.
We had a few sausages and a couple of lamb chops and as the weather was fab we got out the Cadac. We have a Safari Chef 2 and it is perfect for us. In no time at all our tea was on the table and we settled down for another great evening in the caravan.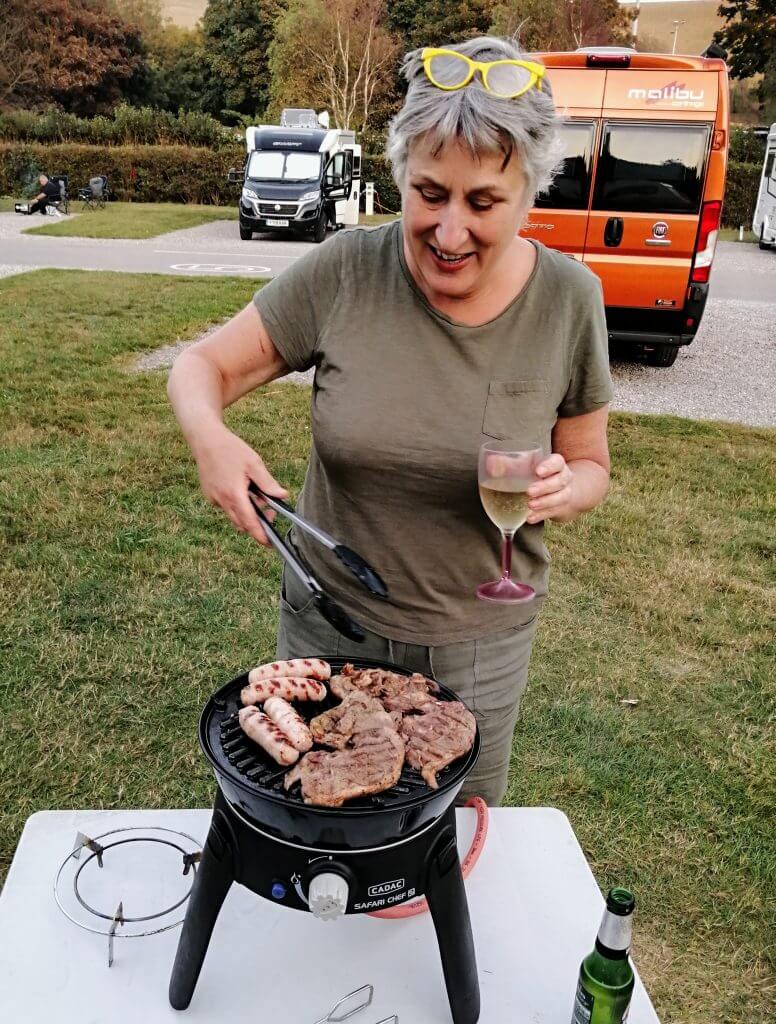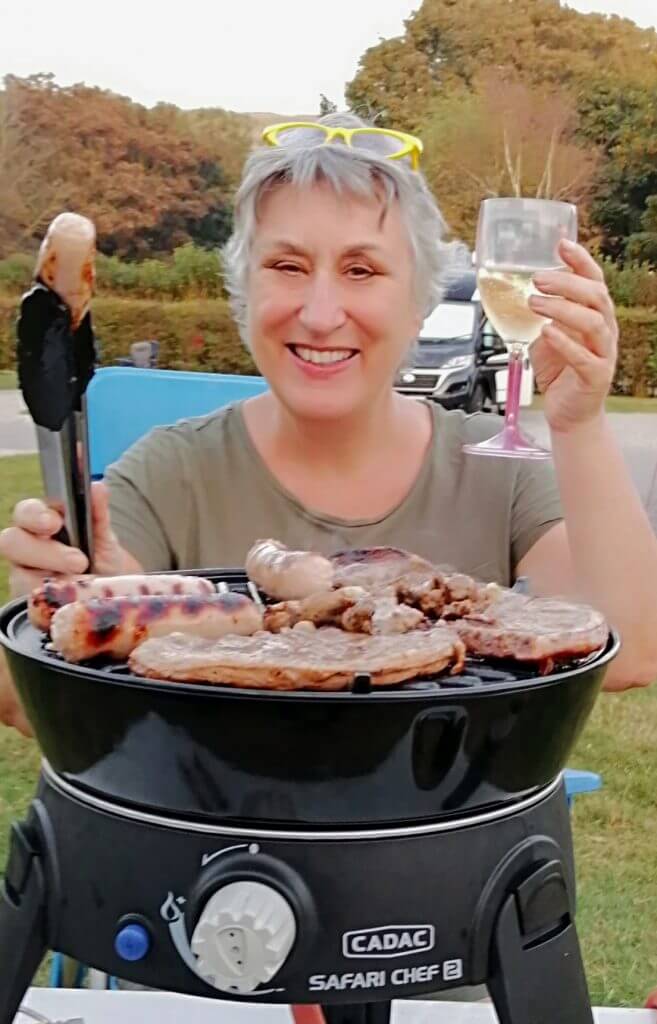 We have lots to fit in this week including a dip in the sea tomorrow as the forecast is set to change so I need to get that experience under my belt , Brrrr! watch out for tomorrows blog. I also need to be up early for an interview on BBC Radio Sheffield in the morning to chat about Bake Off!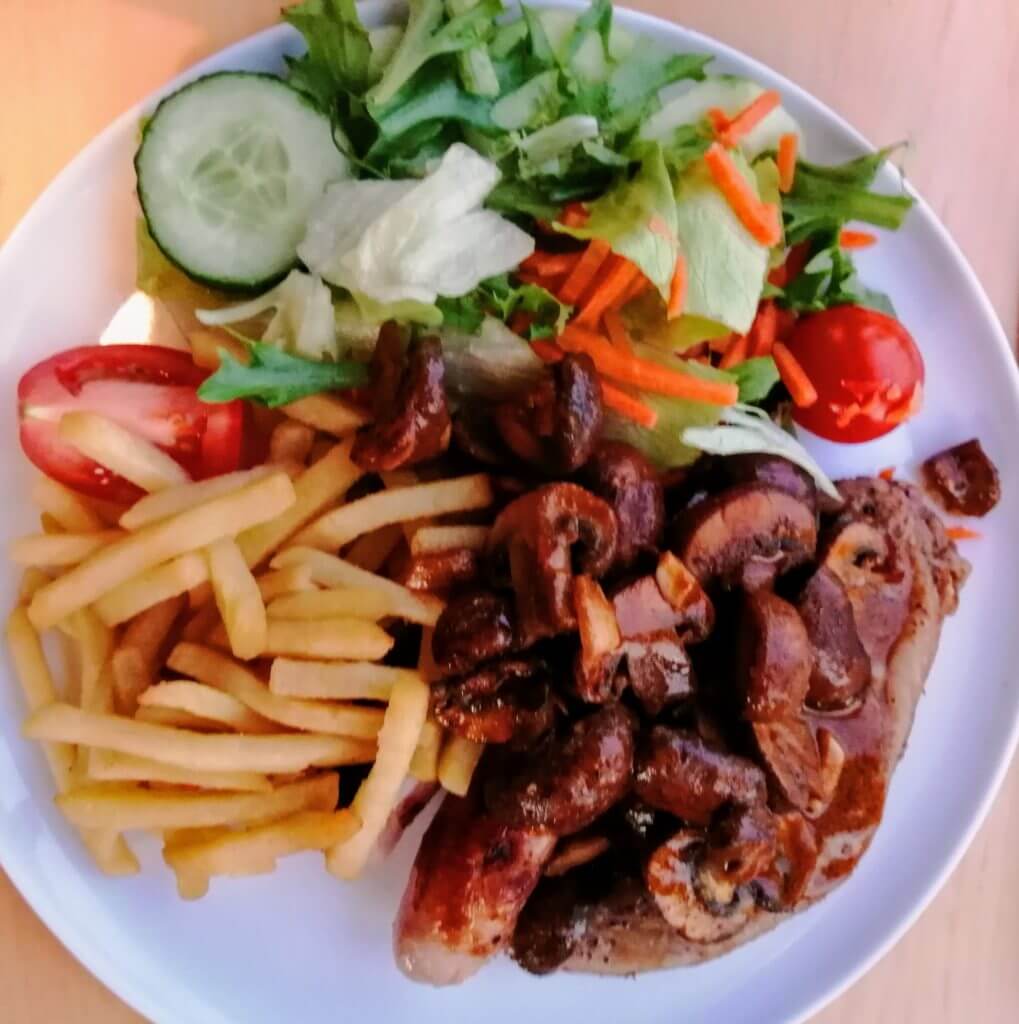 So thanks for following the blog so far, bit of fun to come the rest of the week. Dont forget to tune in to watch the first episode of GBBO tonight!!