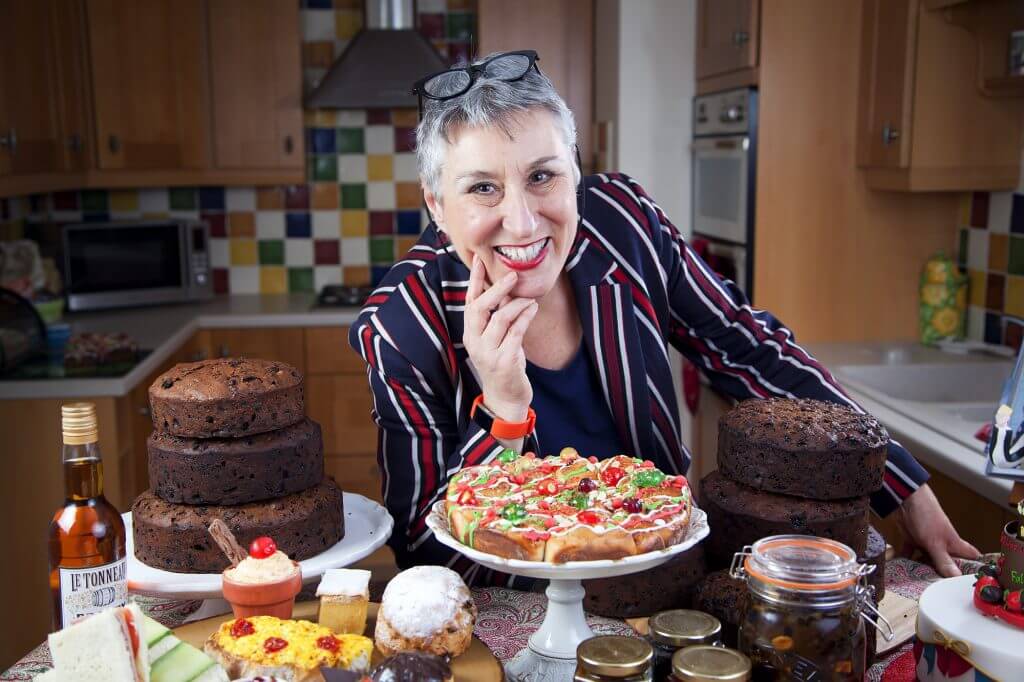 My mother was very keen to teach me the skills that her mother had taught her. She baked each week and we'd have tins overflowing with fruit loaf cakes, Victoria sponges, scones, lemon meringue and egg custard tarts. This was where I first picked up my love of baking. I always loved cookery books, especially the ones with really lovely pictures, that make your mouth water when you turn the page. Over the years my cookery book collection has grown into a fair library; paperback novels come and go, but I'll never be parted from my cookery books!
I was born and raised in Featherstone, West Yorkshire but attended secondary school in Pontefract, a larger town nearby. For a long time I worked in a bank, then one day, I did a mad thing – I gave up my job, sold my house and went off to Greece to find work and enjoy a new way of life. I spent a year doing crazy jobs, the most madcap being working as a gamekeeper's assistant on a private island owned by a shipping magnate.
After a year away, I returned home to Wakefield and soon gave birth to my first child. I was a single mum for seven years until I met and married my husband John, becoming a family of four when my second daughter was born. As a mum I was keen to ensure that my children had a varied and nutritious diet, this fuelled my interest in cooking.
As a family we holidayed in France as much as we could, mostly enjoying camping or caravan holidays. BBQs became the norm as I loved cooking outdoors.
We eventually bought a holiday home in France and we spent as much time there as possible, doing the odd bit of renovation; it was so much fun. As our girls grew up and left home we decided to change direction once again. John and I found employment with a holiday company which took us all over France. When we retired from this nomadic way of life, I suddenly found myself with spare time on my hands and that's when I started taking online tutorials about baking and decorating techniques.
My time living in France had given me a fascination with highly decorated wedding cakes and French Patisserie. I started to bake, getting more and more excited as I went. This time last year a few people mentioned applying for the Great British Bake Off; I thought, well, why not? I was nearing 60 years old and wanted to challenge myself and shake things up.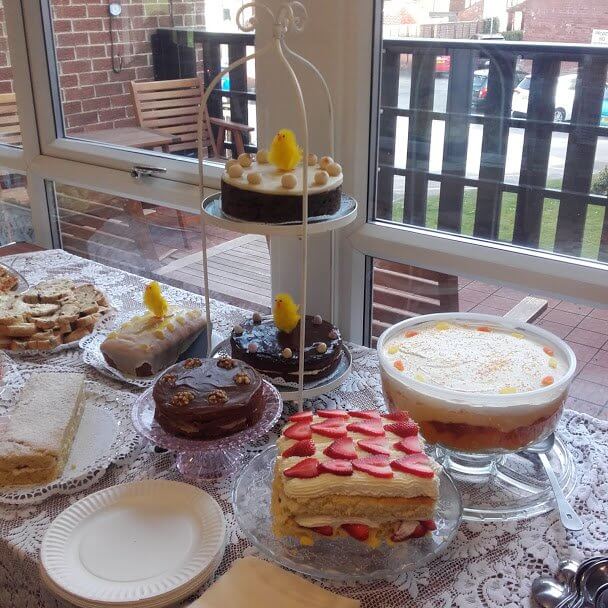 I had a good look at what was required and realised I needed to up my game. There were so many things to learn like how to make choux and puff pastry, croissants and Danish, bake bread and so much more. So as I answered the questions on the form, I set myself a weekly challenge to learn all these techniques I had never attempted before. It was a true crash course in baking!
I never expected to hear back from the application and was astonished when I made it to the final 12 bakers of 2018. It's been the most amazing experience of my life. I have learned so much and at the same time I know that I have so much more to learn. The support and goodwill I have had from friends and total strangers has been immense. I find myself walking a very different path and it is such a joy to have had this privilege.