A whole week has been and gone since I decided to write this blog. A good thing about writing it is that it makes sure that I get something done each day. Caravan, motorhome or camping holidays are good news for lots of people, especially now with the pandemic causing havoc with holiday plans. It is sort of the essence of the experience that you are outdoors much of the time and social distancing is in place with everyone having their own emplacement. This style of holiday really means you can be as busy out seeing and doing as you wish or can just put your feet up and relax. I try to do a bit of each and the blog ensures I find something of interest to absorb and write about.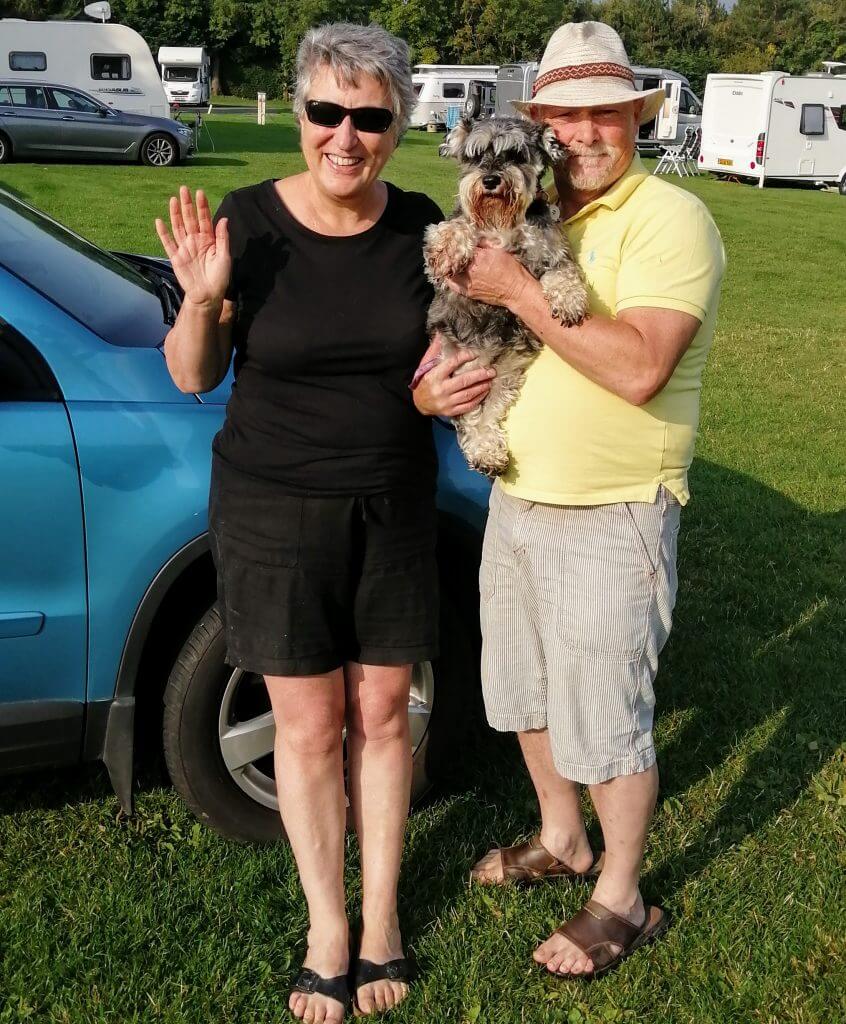 If you have been following the blog each day you will know we have been at Malvern in Worcestershire. Terry and his little dog Meg joined us for a few nights and we had a great time. Quite busy, with cooking antics as well as getting around the area. We waved goodbye to them and then we hitched up and pointed the Sat Nav in the direction of south. We had booked our next stop at the Caravan and Motorhome Club Site near Fareham in Hampshire. It is only a handful of miles from Portsmouth and the ferry ports to France: https://www.caravanclub.co.uk/club-sites/england/southern-england/hampshire/rookesbury-park-caravan-club-site/
The weather for the journey of about 130 miles was once again great. Blue skies, full sun and the roads were surprisingly quiet. We turned off the motorway near Newbury and it all seemed very familiar to me. Each week when I was filming for The Great British Bake Off, I disembarked the train at Newbury and waited for the bakers mini bus to pick me up and take me off to the hotel. Ah happy days!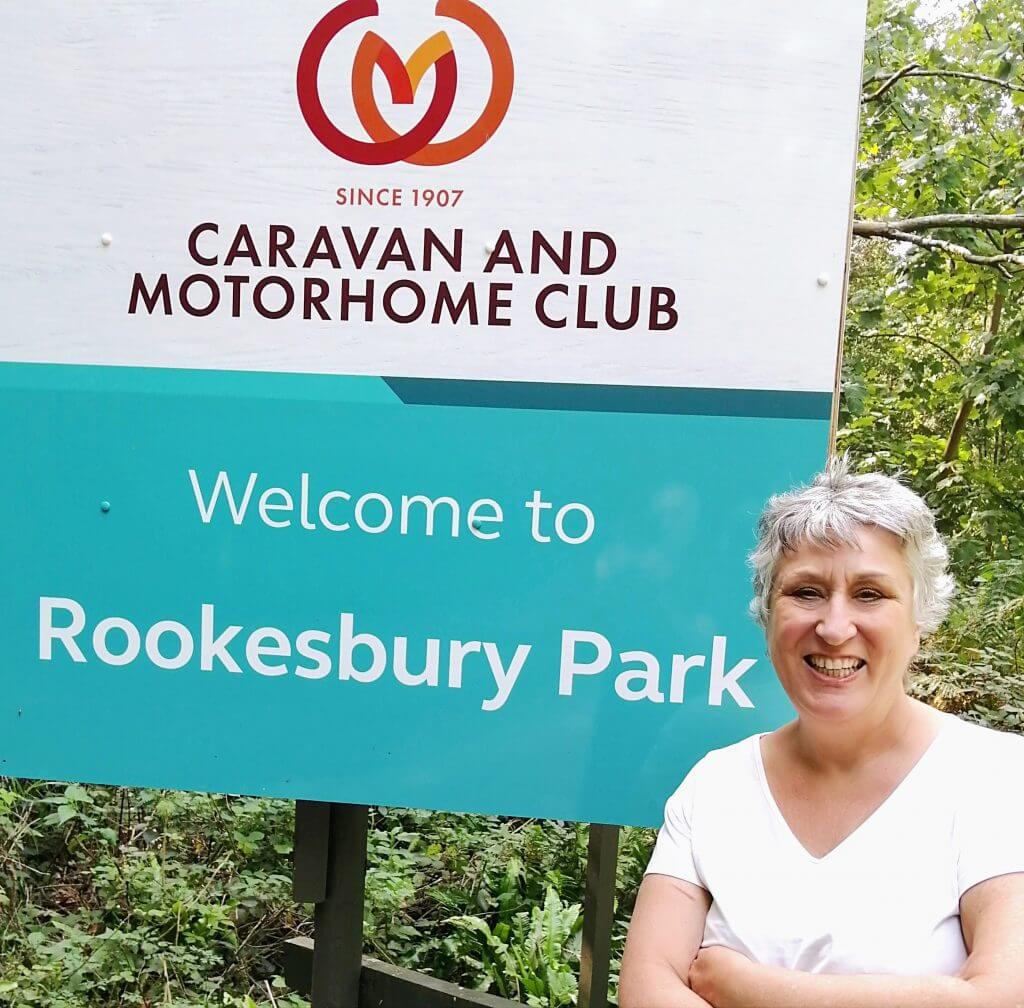 I always love arriving at a new destination and this was a first for me. The welcome from the wardens on site was lovely. The little shop had a good selection of groceries and holiday bits and bats. We found ourselves a pitch and started the process of setting up. Now we have done this so many times it really should be a breeze but we always seem to find a problem that stumps us. This time it was getting the van level, we had the blocks and extra lumps of wood. I have a mini spirit level that I use for my cakes too. Could we hummer get it right. We sort of compromised in the end and decided that if it was a bit slope-y when we were trying to sleep we would say it was the wine we drank with dinner!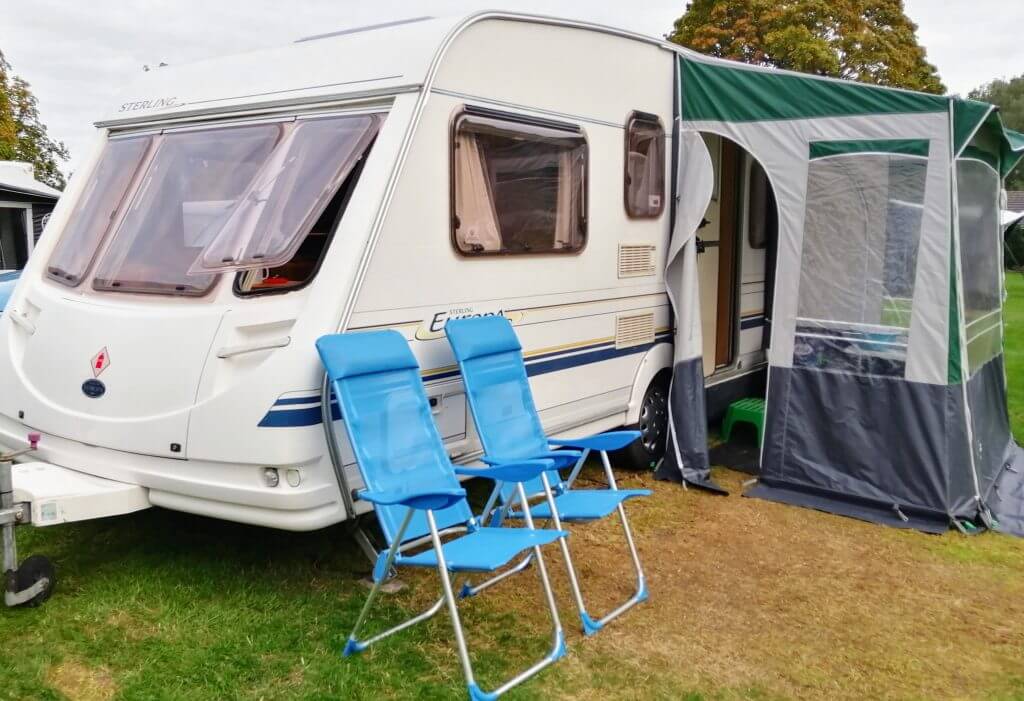 Once we were up and running it was time to do a spot of people watching. From our pitch I can see one lady under a parasol crocheting, I can see one lady in a horizontal position baking herself (it is hot), one gentleman is changing a wheel on his bike and everyone else seems to be sitting with a cold drink in their hands. When we had Terry with us we didn't bother watching TV but I fancied catching up with the goings on on Coronation Street so we got the set fixed up. Slight hitch in that we couldn't figure out how to plug in the booster cable. the warden came down and showed us, he was so nice. I felt a bit of a goon as once you knew it was obvious!!
I had another cook a long live booked in the evening. I was hosting so I had to get myself geared up for that. The whole thing is done by zoom so a good wifi connection is important. The club wifi was fine. The dish we were cooking was egg curry. I had forgotten to buy eggs so I used a tin of butter beans and some par boiled potato. It was actually very delicious, I even saved a bit for breakfast…. I know I know but the flavours intensify overnight especially eaten cold!!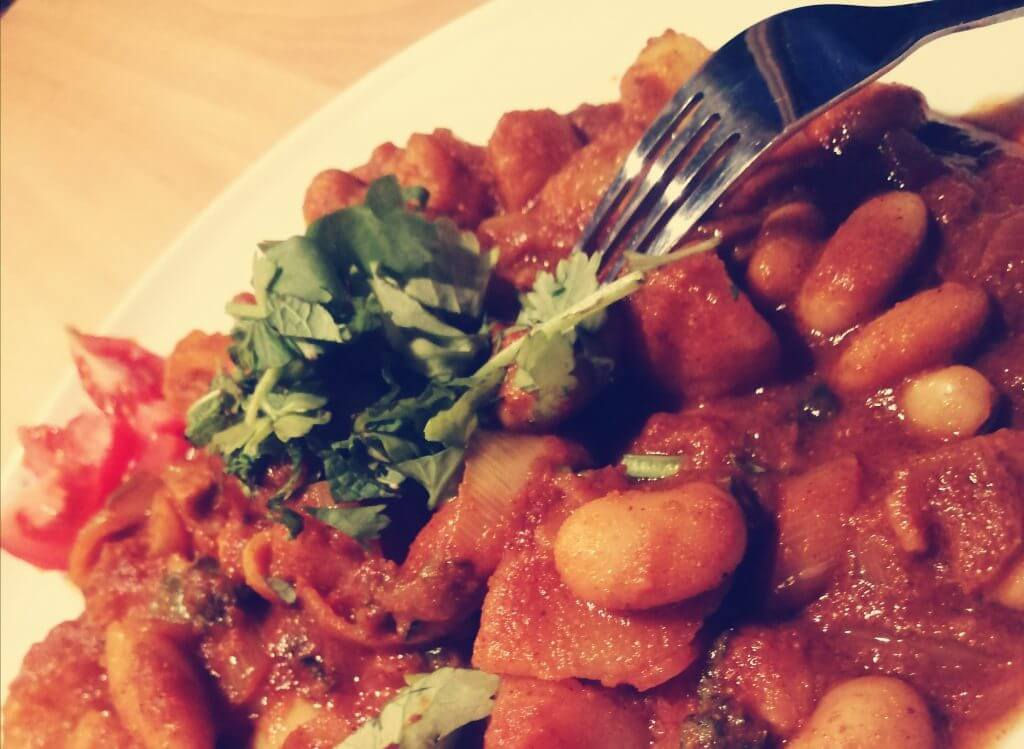 So just a short blog today as it was a travel day but I have a visit and a recipe in mind for tomorrow so watch this space, same time, same place tomorrow! Thanks for reading x