It is Veganuary again so I fancied making a classic dish but doing it Vegan. I chose cottage pie as it is an all time classic comfort food. It was easy and tasty and here is what I did. This is a cross between and British classic and and Irish / Greek dishes, the addition of cabbage to mashed potato is called Colcannon in Ireland and using oil, garlic and vinegar instead of butter and milk in Greek makes it Skordalia.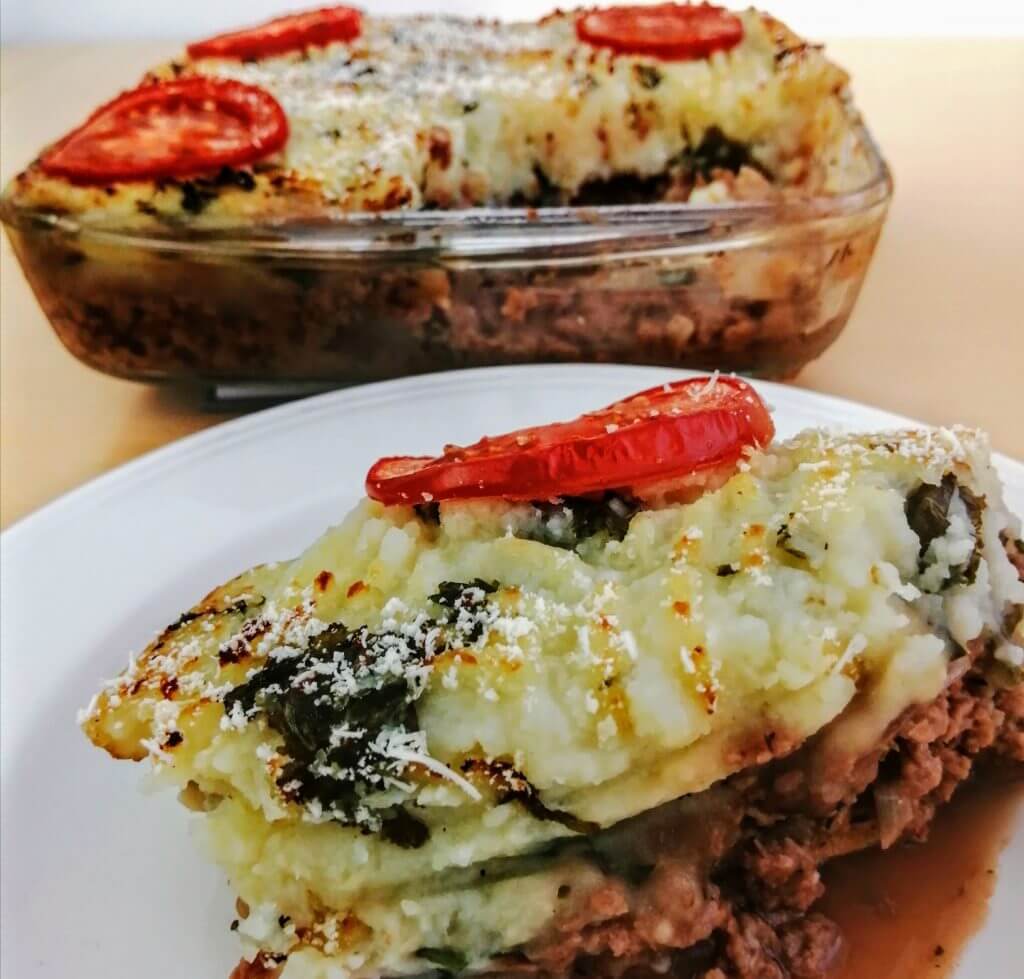 Ingredients Base
400g pack of Meatless Farm Mince,
1 chopped onion,
1 diced carrot,
salt and pepper,
vegetable stock 500ml,
splash Henderson's relish
Tbs oil
I sautéed the vegetables for a few minutes in the oil and then added everything else and cooked until most of the liquid had cooked off. I place it into an oven proof dish.
Ingredients Topping
4 baking sized potatoes, peeled and cubed
salt and pepper
shredded cabbage
squeeze of garlic puree
2 Tbs white wine vinegar
3 Tbs extra virgin olive oil
1 sliced tomato
Boil the potatoes until soft and drain them. Cook the cabbage in a little water until soft and drain. Mix the potatoes and cabbage together. Add all the other ingredients except the tomato and mash really well. add more oil if its too dry.
Place the potato mixture on top of the filling and spread it all over the filling using a fork to rough up the surface. Top with slices of tomato and bake in a pre heated oven at 180c until it is bubbling and the top is browning in parts.