It has been a while since I wrote a blog but I am away in my caravan just now and it feels so relaxing the time is right to put fingers to keyboard. May was a fun month for me, workwise I was involved with a couple of events with the Caravan and Motorhome Club. In normal times there is a rally called The National which is a very popular event. This year once again it was held virtually and I had a couple of things to do. The first was setting the baking challenge. The competition was to make a cake to my recipe and then decorate and top it with a National theme. I made mine using video clips to show my process and it was such a laugh doing it. My cake looked quite splendid too!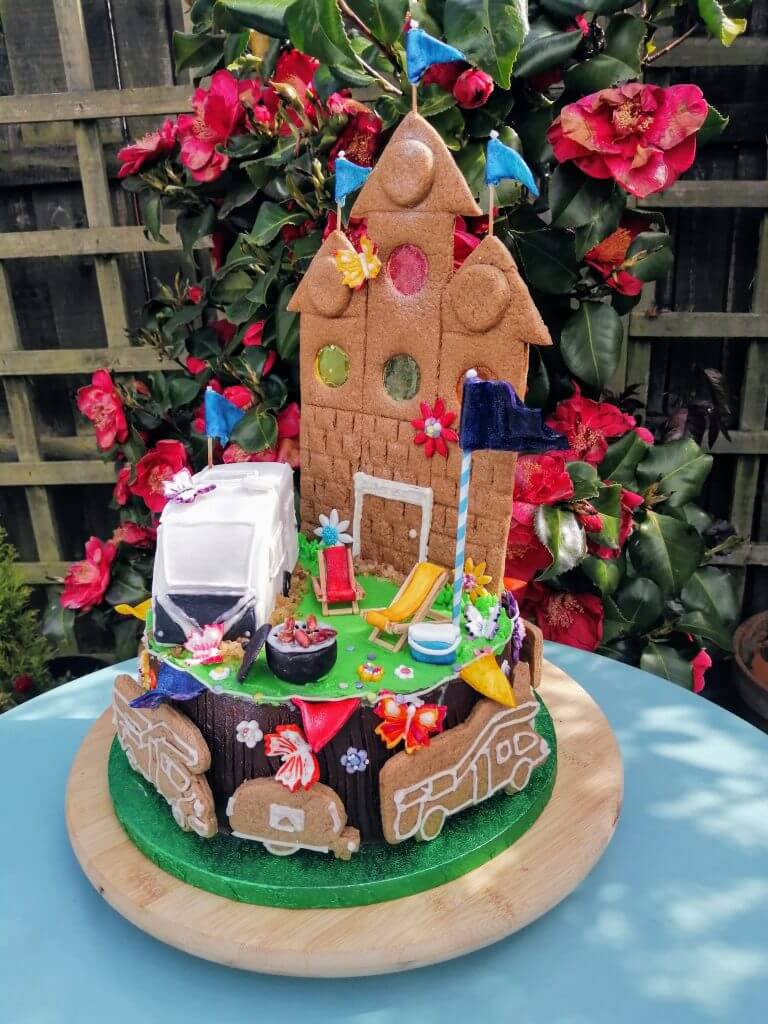 The next event was hosting an Zoom BBQ. I was very excited about this as I have become like so many people a bit of a zoom expert with most of my work being conducted this way. We hitched up the caravan and travelled down to the Gatwick Club site to stay for a few days and have the BBQ on the Saturday. I made some chicken and pineapple skewers, a glaze of homemade BBQ sauce and a tropical tomato salad. It was great weather for it and it was really great to do.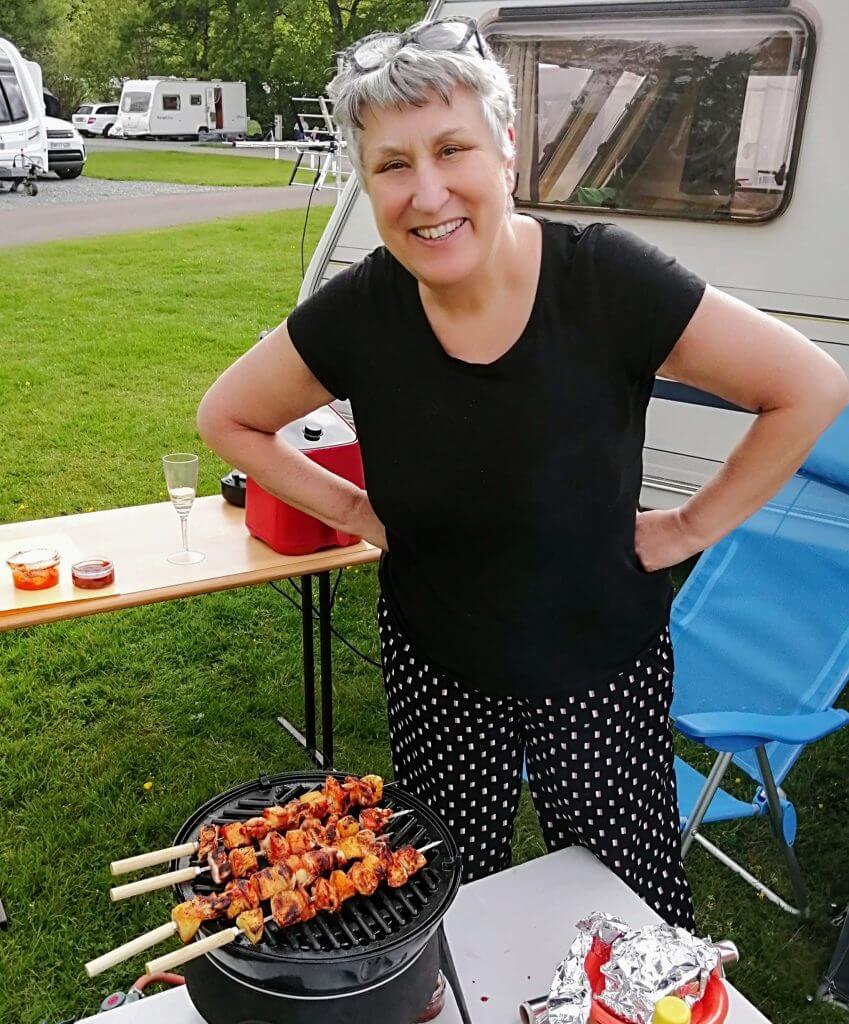 The day after this we hitched up again and moved in very slow Bank Holiday traffic to the Brighton club site which is only normally a half hour journey. The sun was blazing and the Brighton Blue sky was waiting to welcome us.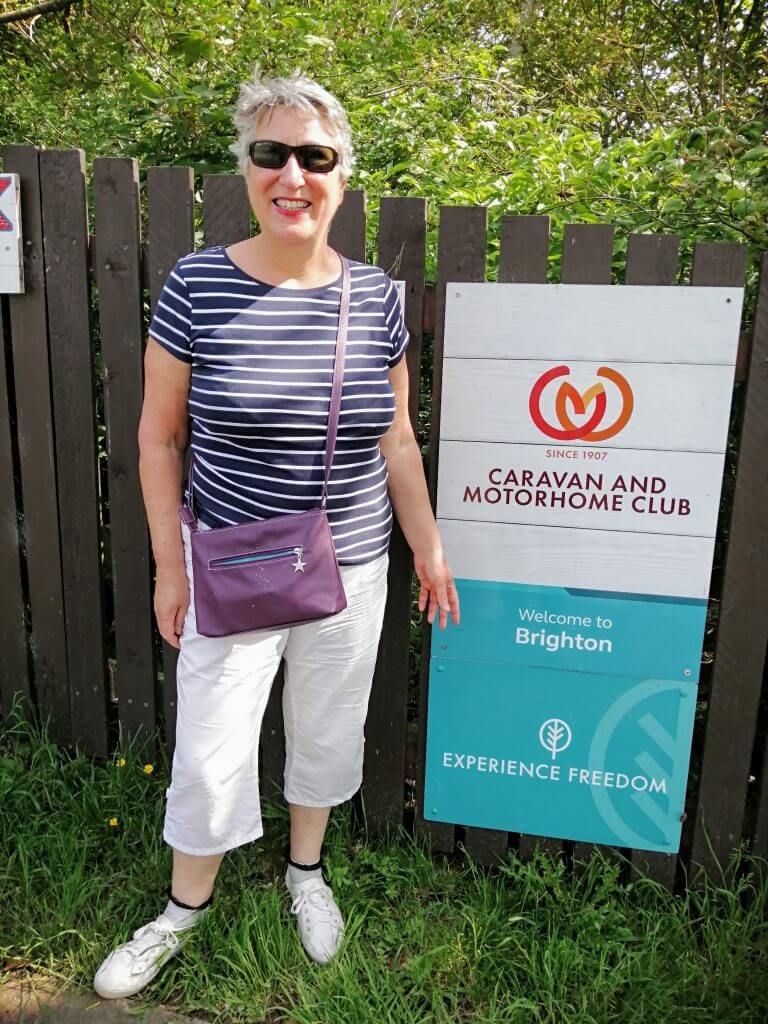 It was our eldest daughters birthday so and she lives in Brighton so we were delighted to be re united with her and to enjoy time on the beach and in the green spaces in Brighton of which there are many.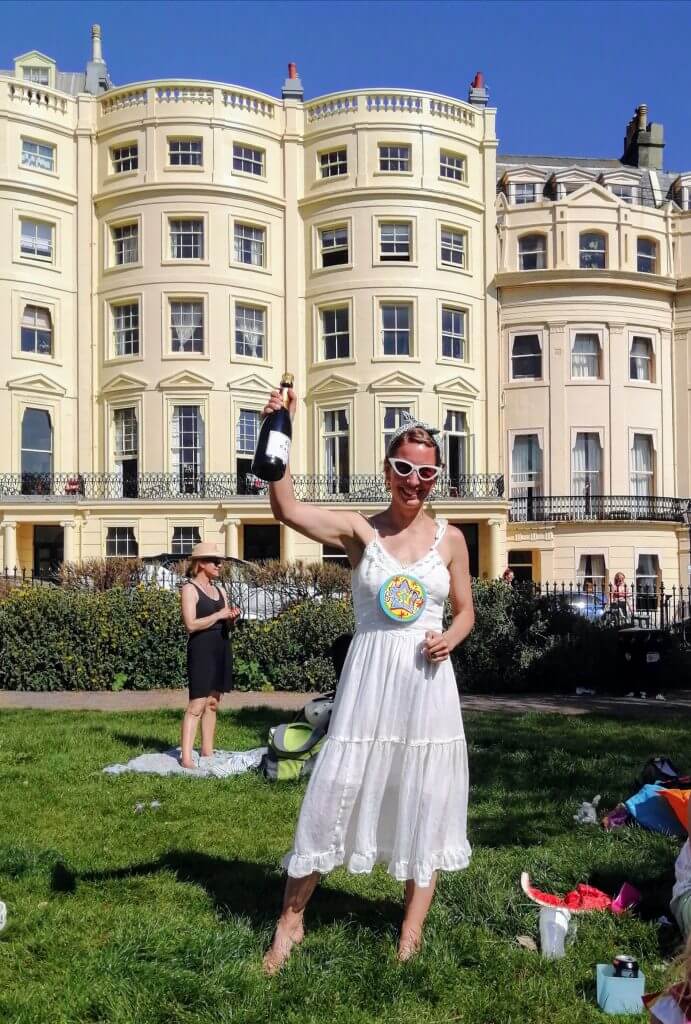 The weather remained perfect for Al Fresco cooking so we got busy with the BBQ once again. This time we gave the charcoal a turn instead of the Cadac which I used for the zoom. I love all the smoke and traditional smells it gives off.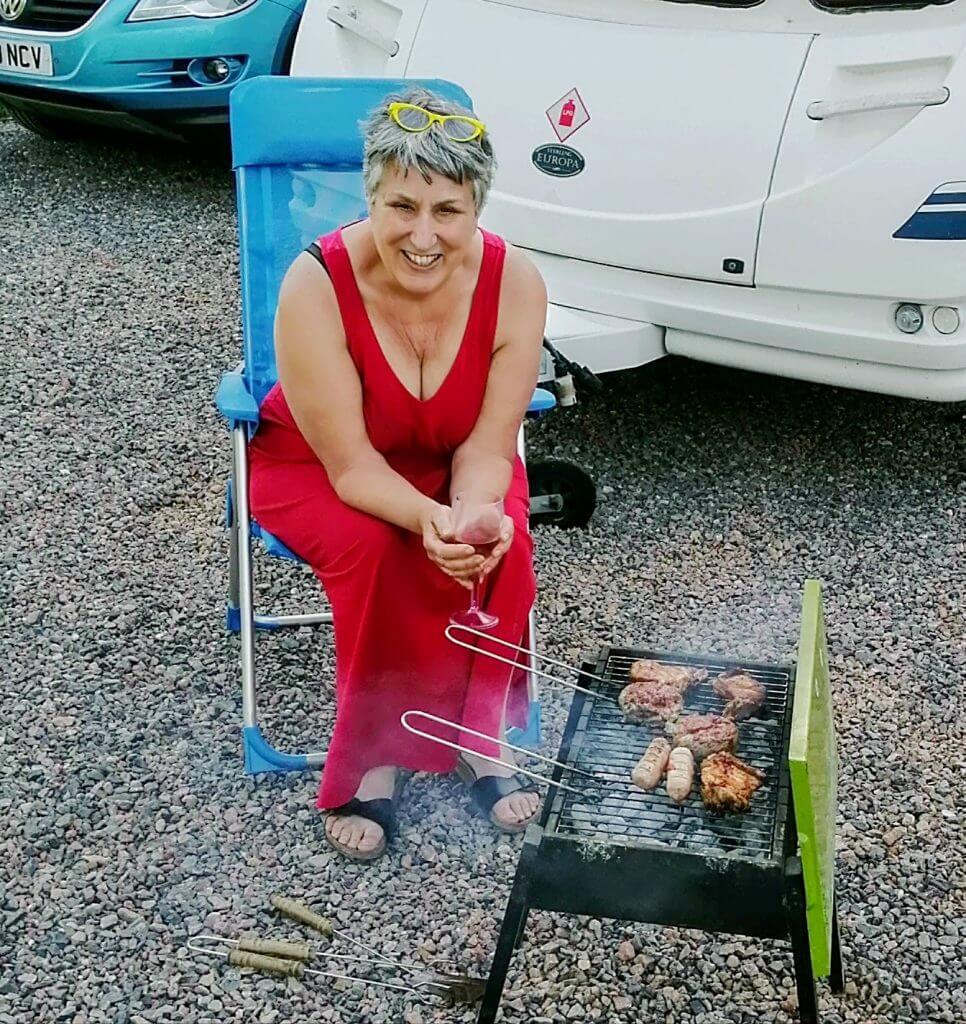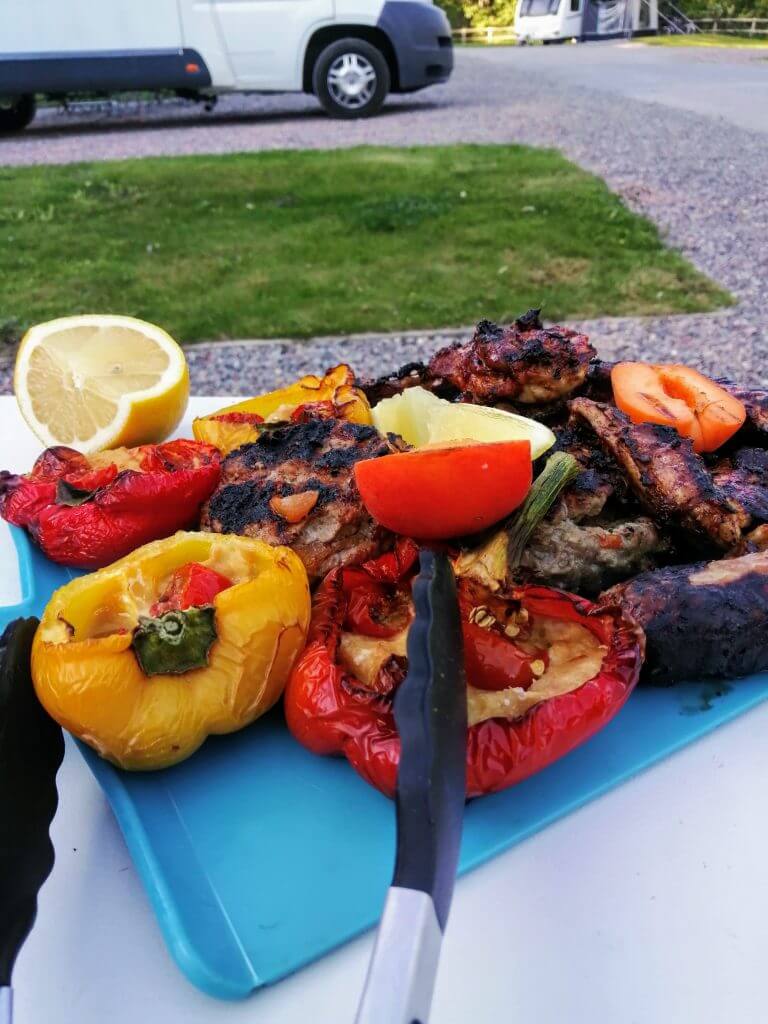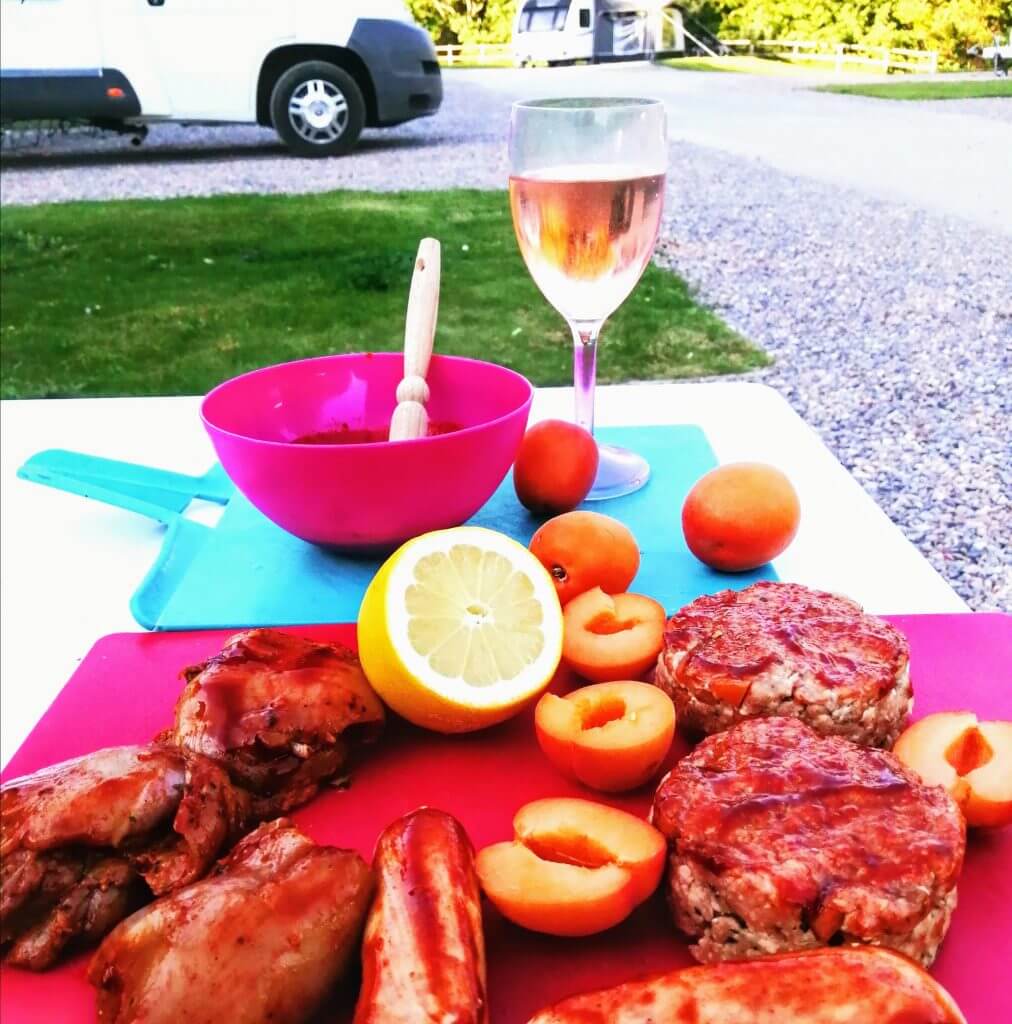 I made some lamb and feta burgers with chopped up apricot in the mix too, I griddled some of the apricots on the BBQ too along with good old bangers and glazed chicken thighs. very scrummy with a cold glass of rose to help it all along.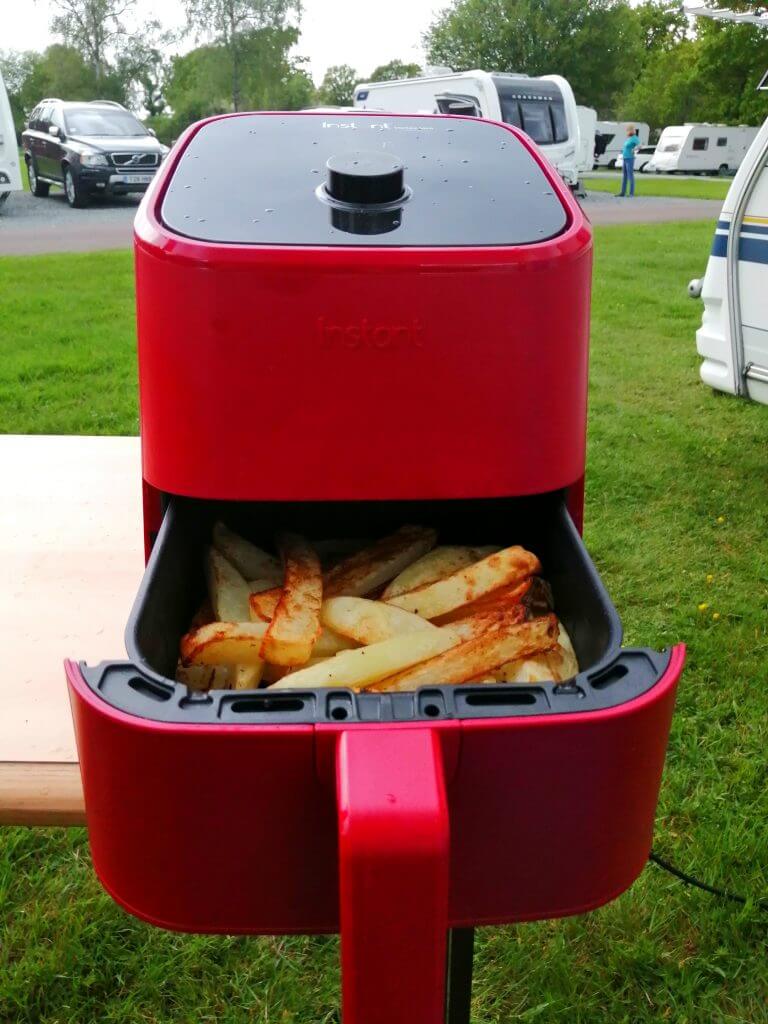 caravanners and motorhomers that hook up to electricity might be interested in one of these. I bought this Instapot mini airfryer for this trip and I have used it for loads of things, the chips here are the best! https://www.instantpot.co.uk/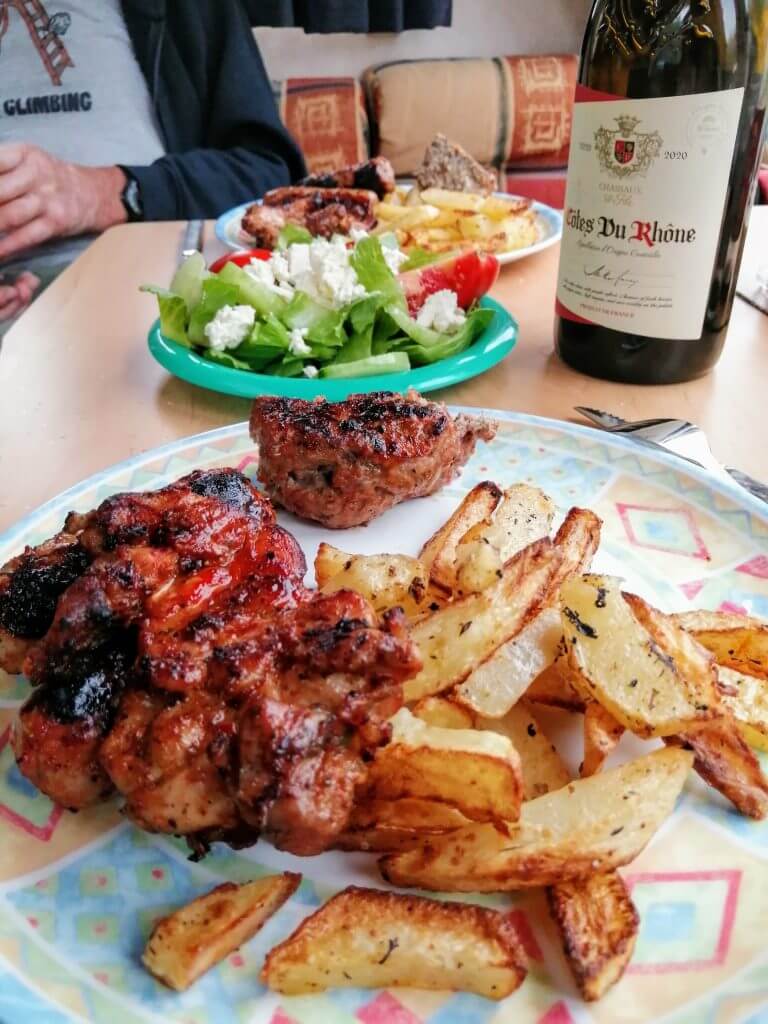 We are still on the site at Brighton and are looking forward to another couple of days here. the site is a perfect location, hidden away up by the Marina but just a ten minute walk to the regular as clockwork buses into town or a nice walk along the beach to town if your are after a bit of a leg stretch.
I will be using the caravan a few times this summer to attend Food Festivals where I am booked to work, Bath, Blenheim and Denbies to name but a few these are with https://fantasticfoodfestivals.co.uk/ but I am also booked with https://www.channelevents.co.uk/ and https://chesterfoodanddrink.co.uk/ I find it really useful to have my kitchen with me on my travels. Now I really must get out and sit in my deckchair, bye for now!