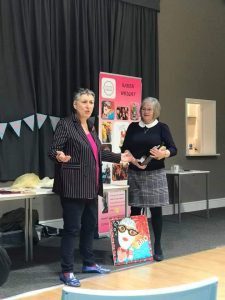 This week I made a New Year's Resolution, I know I know, I am over two weeks late stepping up to the mark, but I have finally done it. I need to get the extra weight off that has been accumulating since my exciting summer in the Bake-Off tent. The first couple of weeks in the New Year most of us have odds and ends in the house that it would be a crime to throw away so hence I am two weeks late getting into my new regime. My husband John still has his instructions from me as to what his lunches must be, in fact he just poked his head around the door and asked if he was still on pate and cheese duties!
So, day one of my regime and I made brunch for myself. Not everyone can face spicy food early in the day, but I am not one of them, never too early in my book. I started by looking in my vegetable box and found a big cauliflower looking up at me, then a sweet potato that looked a wee bit sorry for itself, then half a yellow pepper was glinting at me and finally a red onion. Quick rummage around in my spice tin and before you could say "Bob's your Uncle" I had a delicious veggie curry in my tummy. Just for the record I don't have an Uncle Bob, but it sounded better than Uncle Graham or Uncle David, who are my actual Uncles.
That is a very healthy plate, and it is Veganuary too, so I am for once on trend!
A friend has asked me to make a small cake for her friends Birthday next week. It has a theme, everyone wants a theme these days. When I was small the theme that set a cake apart from any other cake at birthday time was having a candle stuck into it. Now you need a very good imagination, or a friend called Google to find inspiration for a cake. This cake's theme is Game of Thrones. I have heard of the programme but not seen it. Google to the rescue. One of the many things that my experience on the Bake Off taught me was to think outside of the box, so using this lesson I have made a crown as I know crowns are significant on the programme, I have bought some cocktail stick swords to poke into the crown and I have filled the crown with Quality Street as crown jewels. When I make the cake next week, I will have red ganache (chocolate melted with cream) dripping down the cake as blood and my crown triumphantly on the top.
Tonight, I have been invited to speak at a local Women's Institute meeting https://twitter.com/thehorburywi. I need to spruce myself up and get my stripes out of the wardrobe. Everyone is very keen to hear the Bake-Off story and I love to tell it, so it is a good match. They want me to judge their bakes, but I can't as I am on my healthy regime now and with the best will in the world, I can't get Victoria sponges and scones to fit in the regime. Think outside of the box, what to do? My trusty husband John, better known as a human dustbin will come along, he can taste I can look, between us we will work it out, teamwork!