Day 13 started with a quick radio interview with BBC Radio Sheffield. All Bake Off chatter as the new series starts tonight. It is much heralded due to the filming conditions around a Covid bubble. Well done to Love Productions for pulling it off.
After that we needed to get some groceries. There is a big Asda close to the campsite here at Brighton or a Lidl, plus lots of small shops. On the way back into the site we spotted something new, hire bikes! Then lo and behold an Air Ambulance landed at the side of us. Very exciting for a Tuesday morning.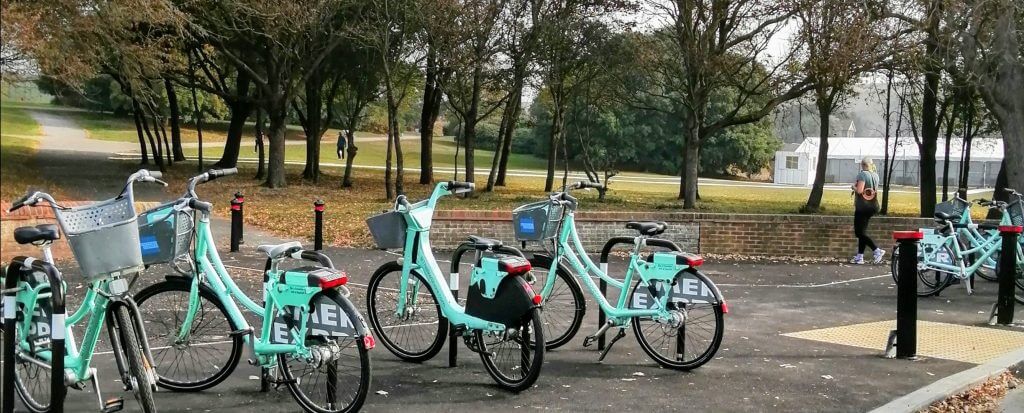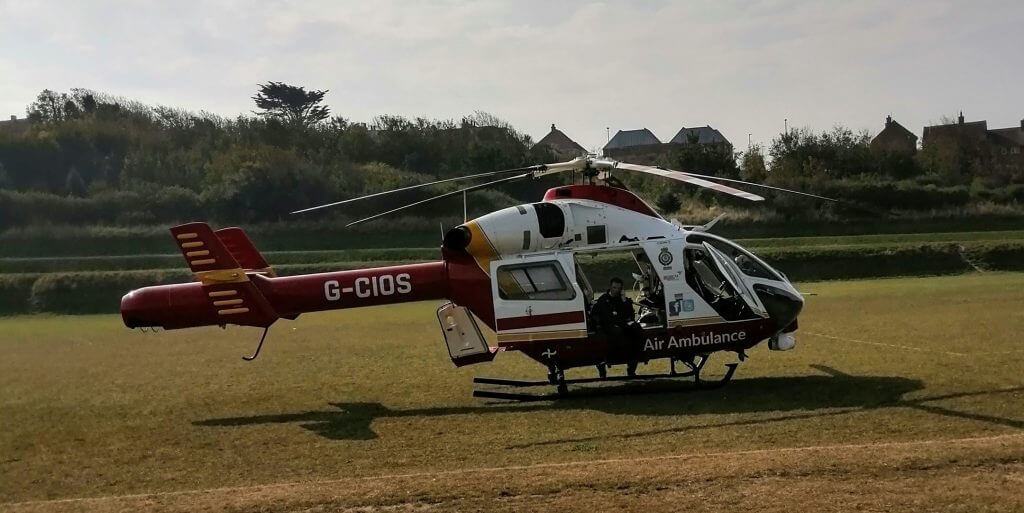 We had made plans to go to the beach today as it was forecast to be the last warm day of the current good spell. It is also the Autumn equinox so it seemed a symbolic day to have a dip in the briny. Our daughter suggested a quiet beach close to the campsite at Ovingdean. It was perfect as we had our little granddaughter Silke and baby grandson Nicu with us. We timed it so that we got there when it was low tide and we could have a poke about in the rockpools.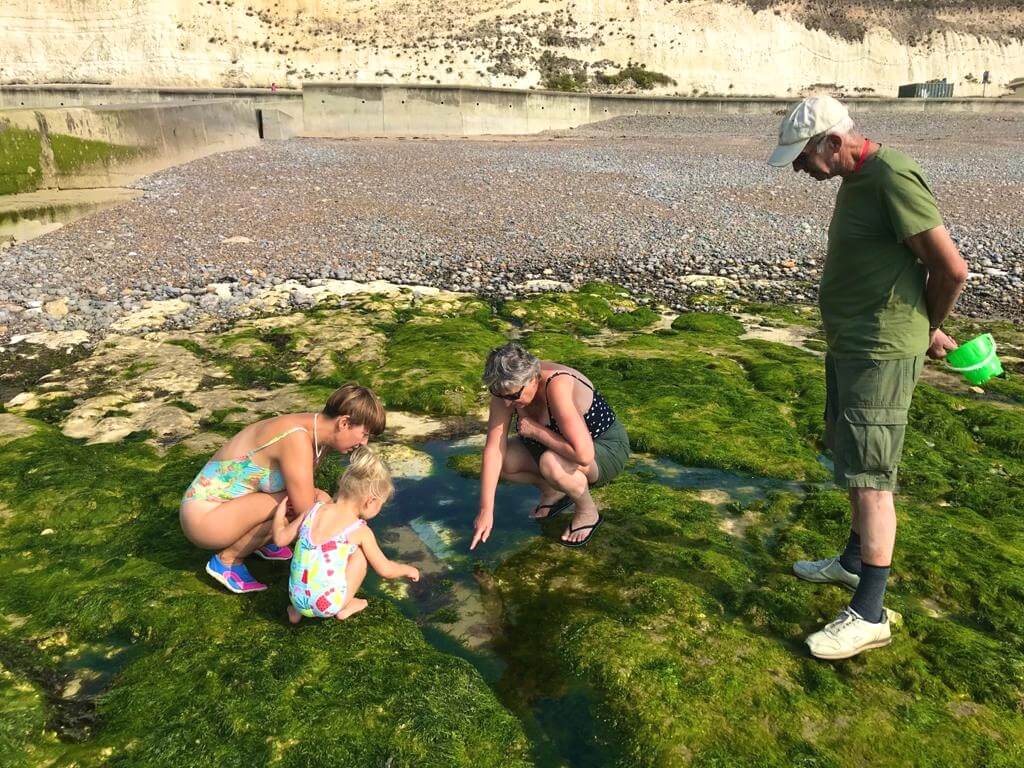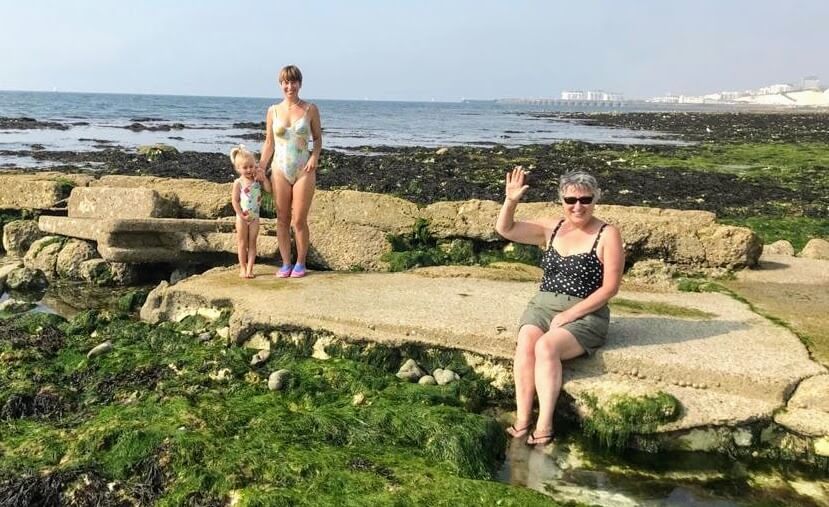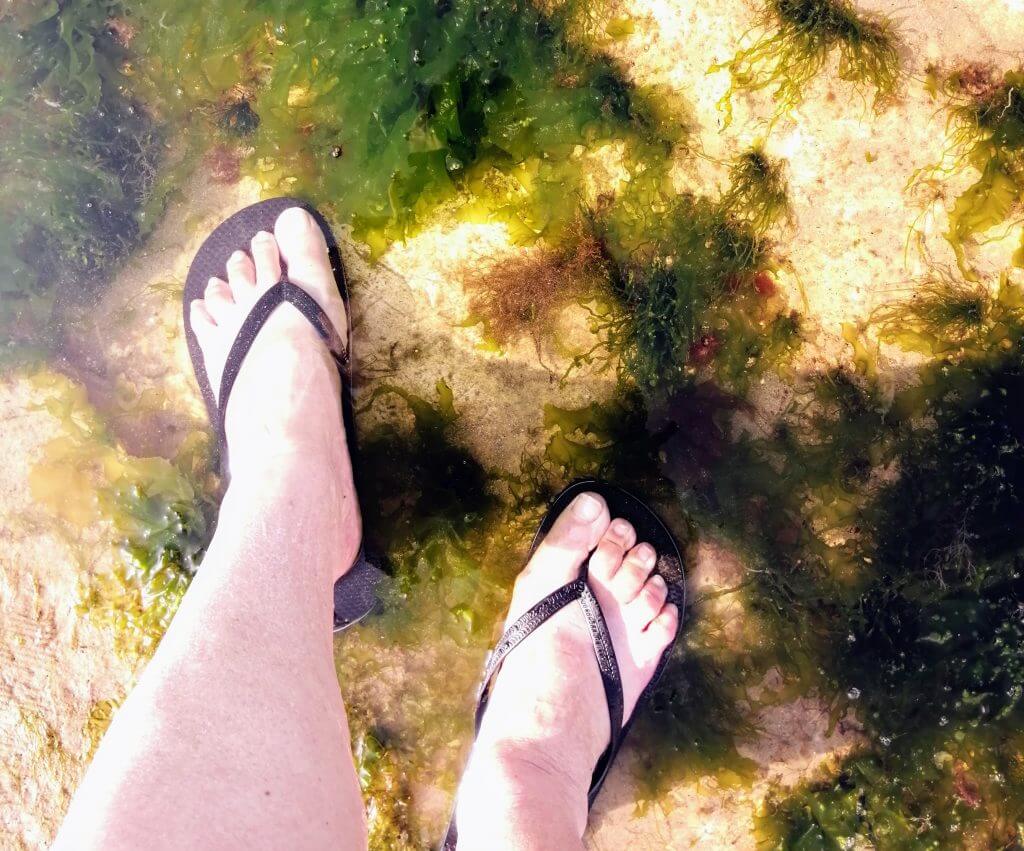 Then we found a patch of sand on the otherwise pebble beach. It was time for a bit of sandcastle building. Silke was determined to go it alone.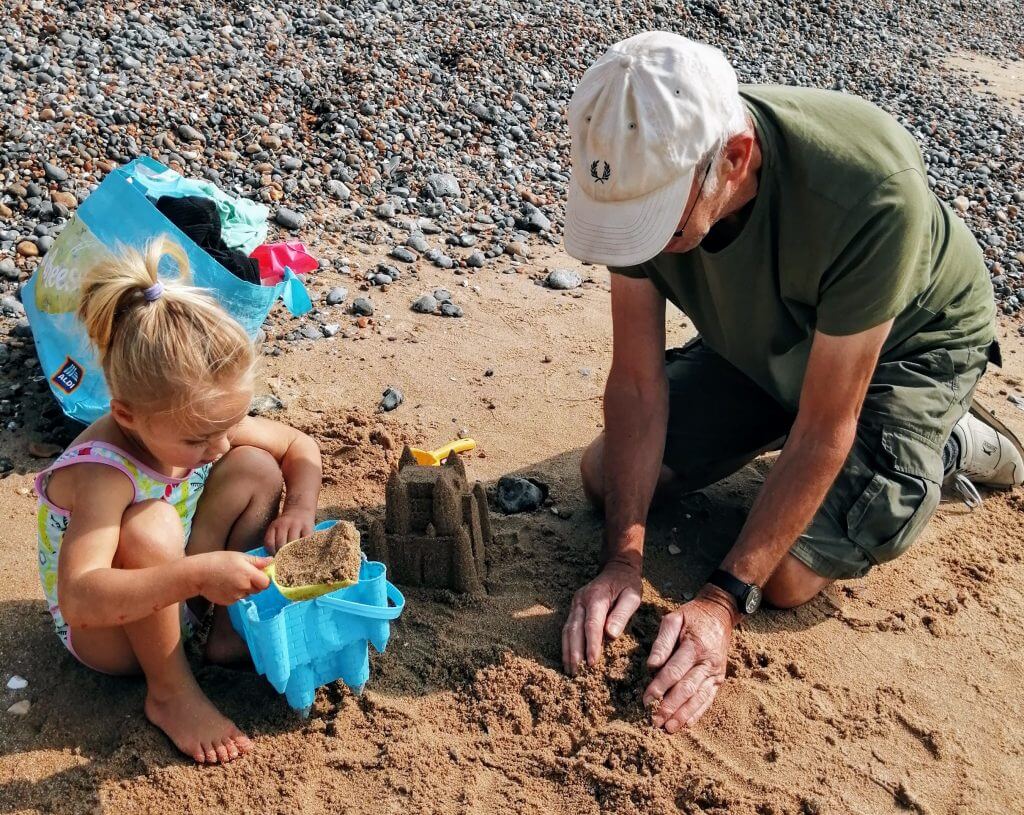 We had a snack from the very good small cafe and a cold drink and we waited for the tide to come in a bit so we could have a dip. The weather changed very suddenly and became over cast and cool. Autumn arrived, just like that. We stripped off and in we went. I must admit I took quite a bit of cajoling but once in it was perfect. There is something called grounding apparently which is best done in a body of water, good for the soul and all of that. I must admit it was very exhilarating, I loved it.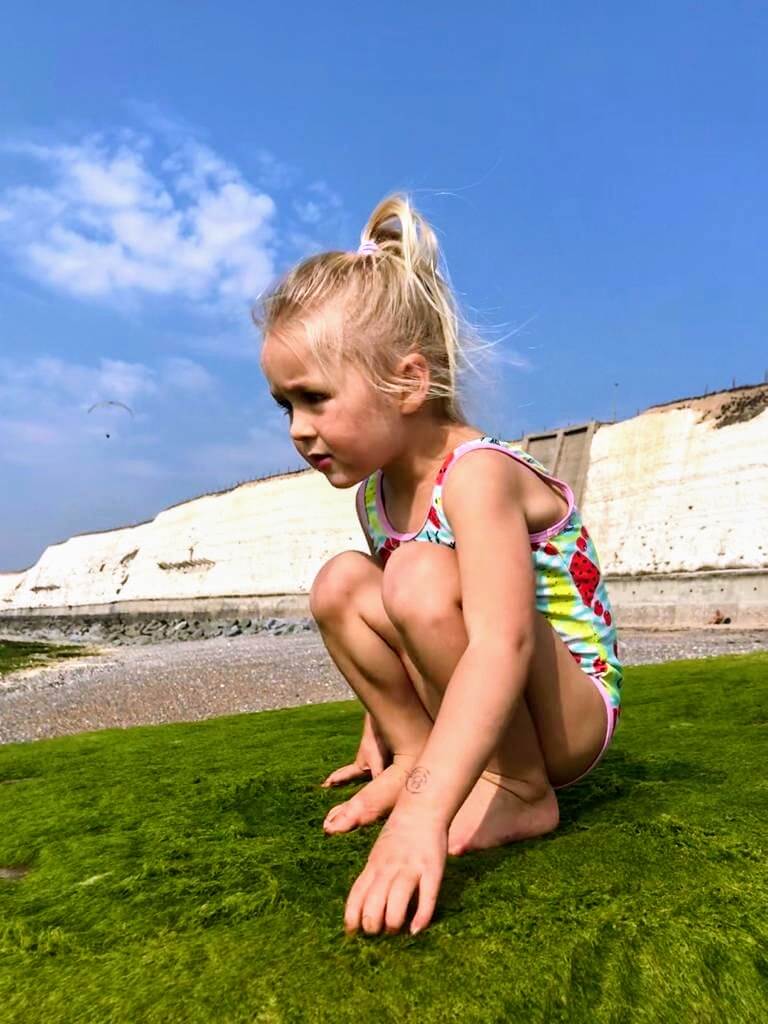 After we came out of the sea it was time to head back to the caravan and have a good hot shower in the facilities block and freshen up. The facilities here on the Caravan and Motorhome Club site are spotless, warm and even have piped radio playing! We had a cuppa and then headed into town on the bus. Remember it is Bake Off tonight and we were going to watch it at our daughters flat. We ordered in a takeaway, a very rare treat and settled down to enjoy. Silke went off to bed but baby Nicu stayed up a while, he is the most smiley baby ever.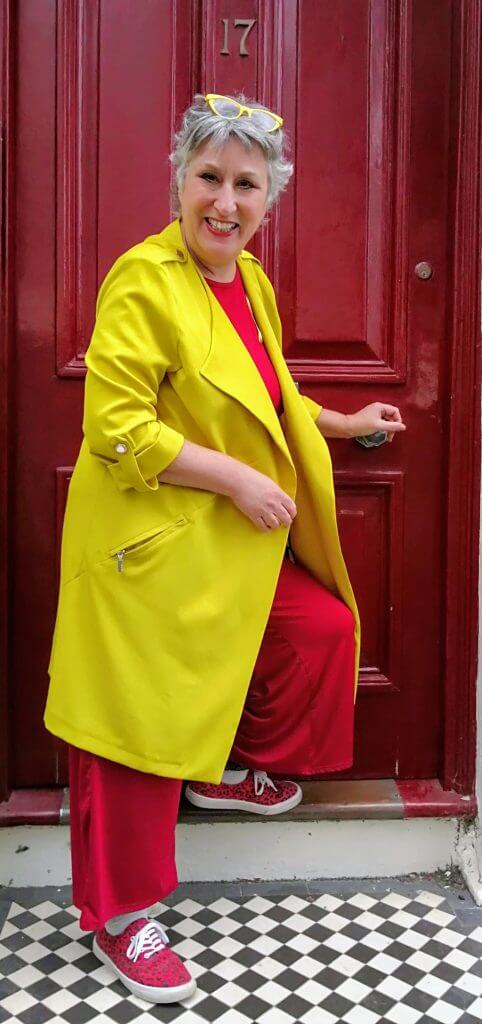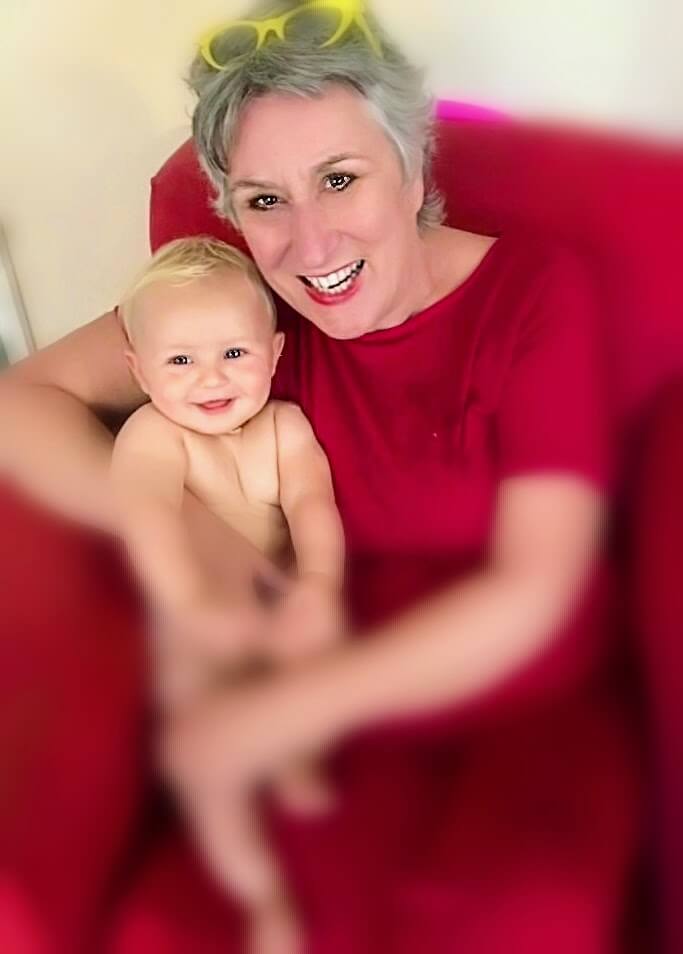 We all thought the first episode was very good. The bakers were very relaxed and they did look to be having the best time. It is a very unique experience and the show is very special, iconic really. After we had dissected the show and had a couple of drinks we headed back home (caravan) ready for day 14, which will be Johns birthday, so more high jinx to come!