One of the reasons I decided to blog this trip was to ensure we got out and about and saw local attractions. It is very easy on this type of holiday to get into the groove of staying around the site and putting off venturing out. You get into the relaxing vibe, which is great sometimes but does mean you can miss out on things. So here we are on day 9 and we are heading to the Historic Dockyard at Portsmouth. I last visited in the 1960s when I was a youngster, we have photographs posing by HMS Victory but of course back then the Tudor warship Mary Rose was still resting at the bottom of the Solent. So hold on to your hats off we go!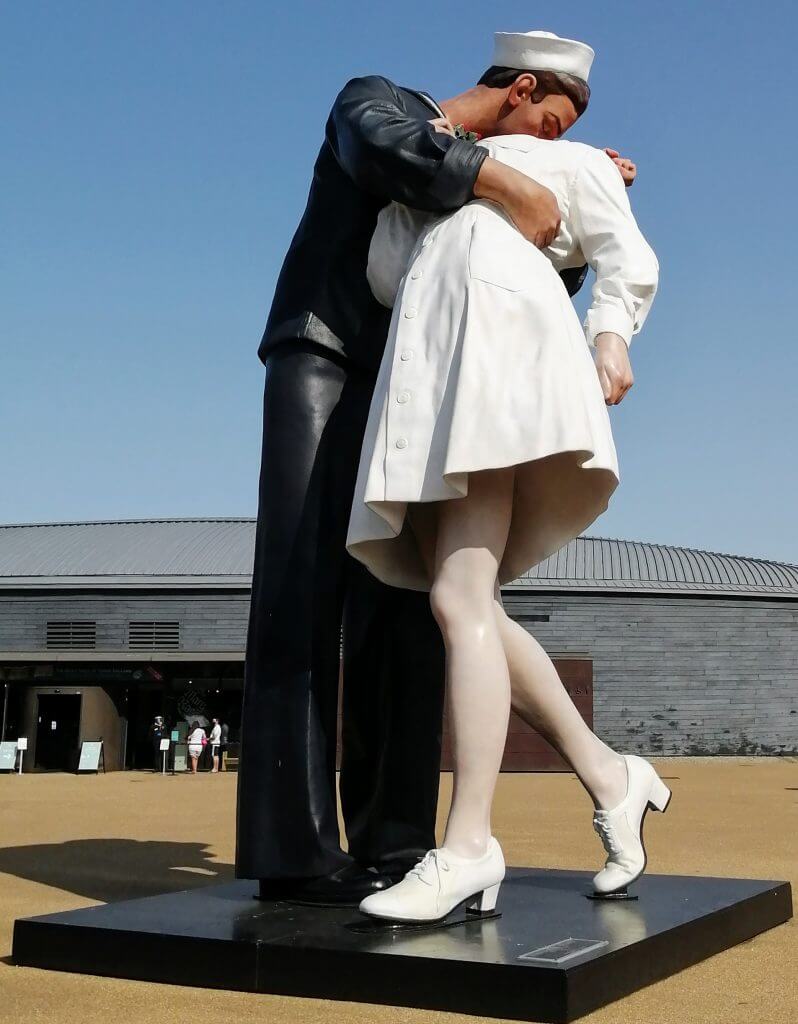 Wow, when I spied this massive sculpture it reminded me of The Kiss by Rodin. Very passionate. Can you imagine all those sailors docking into the harbour after a stint away and their loved ones waiting to welcome them home? Its not the first thing you see when you get into the Historic Dockyard though. the first thing is HMS Victory, in all its pot bellied splendour. Fantastic, utterly breath taking. This warship was one of the most successful of all time, leading fleets in historic wars such as as The American War of Independence and the Napoleonic Wars. Nelson died on board too, another iconic moment in history. He was fatally shot on 21st October 1805.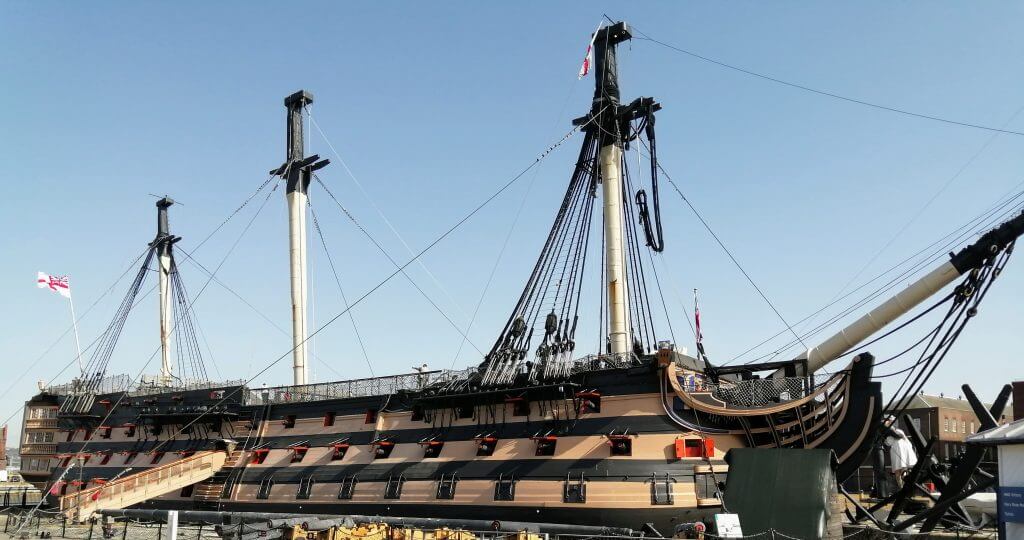 We had booked ticket to go in to see the Mary Rose. Mary Rose was a Tudor warship. It was built for Henry 8th in 1510. She fought battles for over thirty years against the French. She capsized off the coast of Portsmouth during the Battle of the Solent in 1545. Almost all of the 500 crew were lost to the seabed along with all of their possessions. For centuries she lay there and after 400 hundred years a complicated salvage operation commenced. The Mary Rose rose again in 1982 and a collection of over 19000 items were recovered and these are all on display in the Mary Rose museum. The full skeleton of the ships dog is there too, possibly a whippet, used on board to catch rats! The name for the ship was chosen by Henry 8th. Mary for his sister and the virgin Mary and Rose for the Tudor Rose, I thought that was very touching.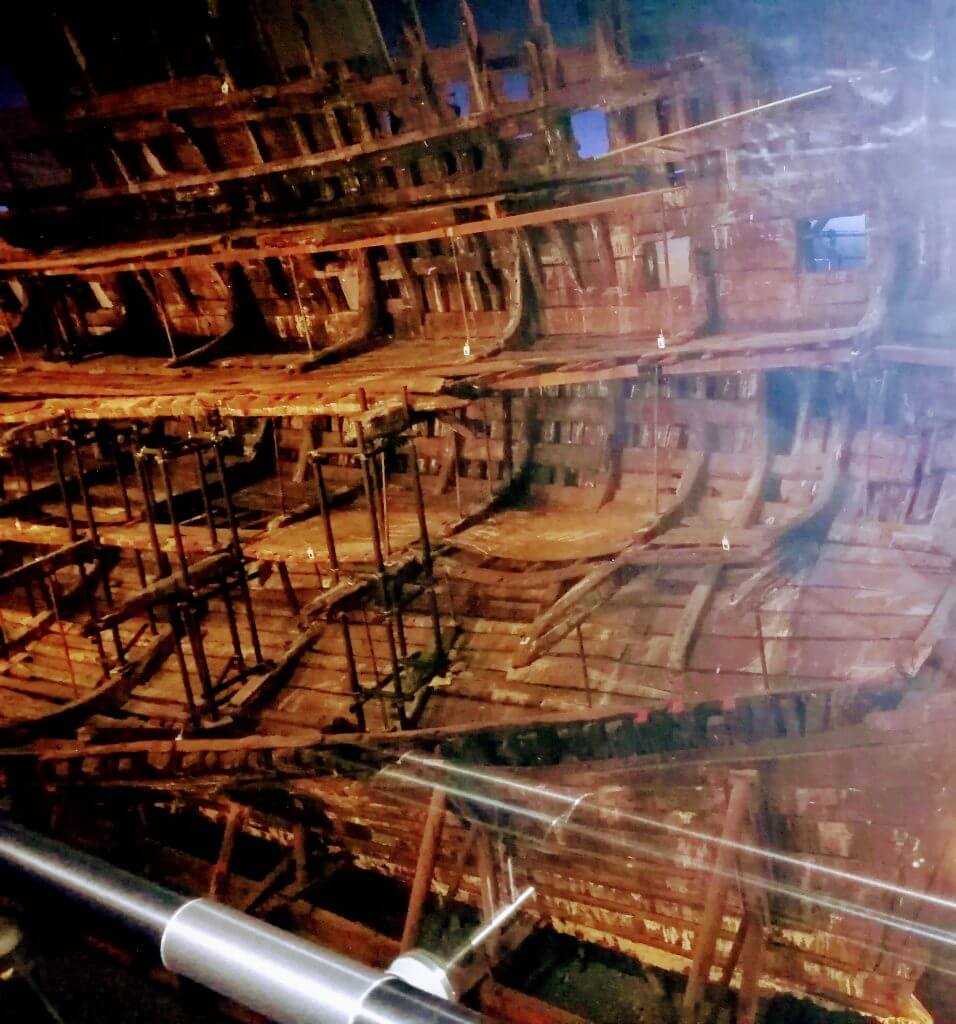 After that we sat and had a bit of lunch watching and waiting! We had been told that one of the aircraft carriers in the harbour was due to sail at 1.00pm. We knew this would be a sight to behold so waited and waited and waited. There were crew on board and signs of things about to happen but after a couple of hours rumours came that the mission had been postponed, ah well it had been grand sitting in the sun.

I just love a boat trip. Last year we had a cruise on the Norfolk Broads for a couple of hours (yes I know literally know how to push the boat out we do!!) So this year it had to be a ride around Portsmouth Harbour. We were on the last sailing but I am so glad we did it. The commentary was very good. We were told lots of history about pretty much everything we could see. warships, banana boats, ferries, tugs, the Spinnaker Tower and such a lot more. Worth every penny of the ten pound per head ticket.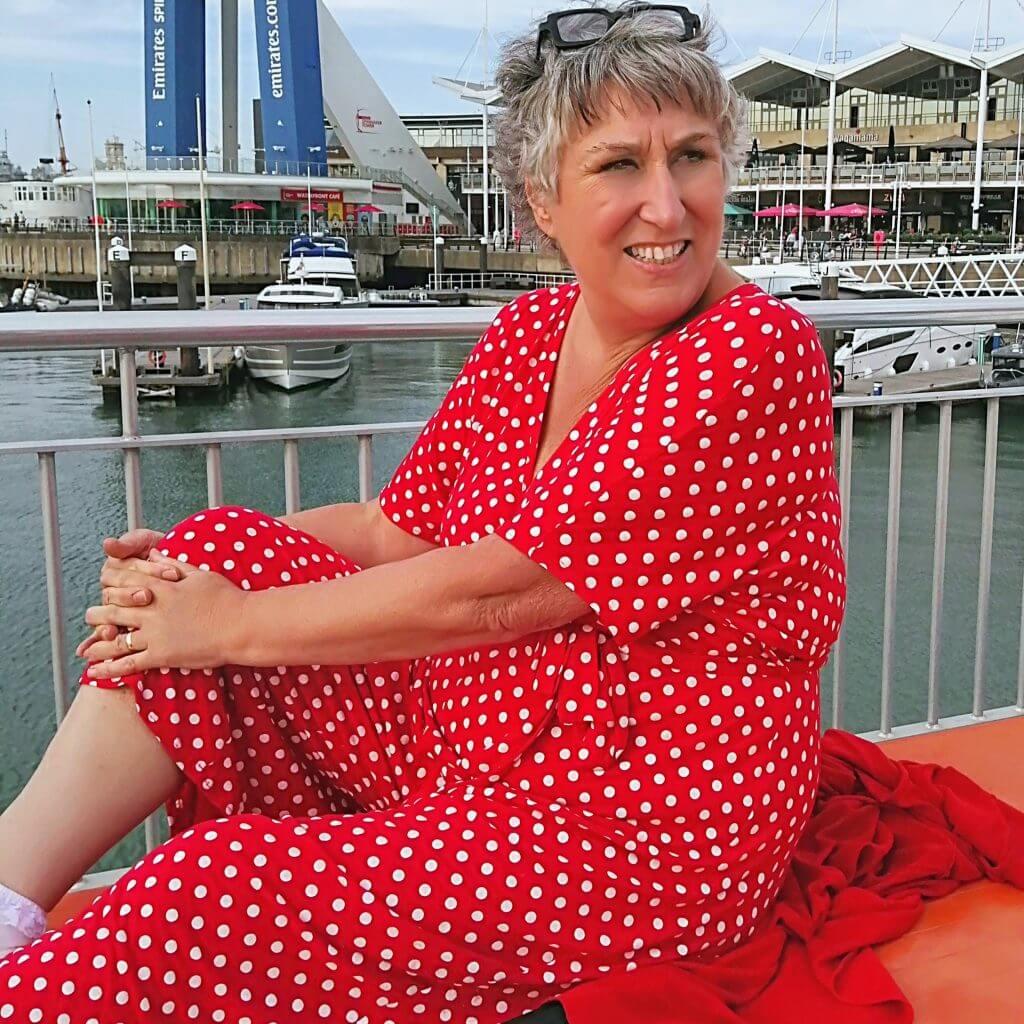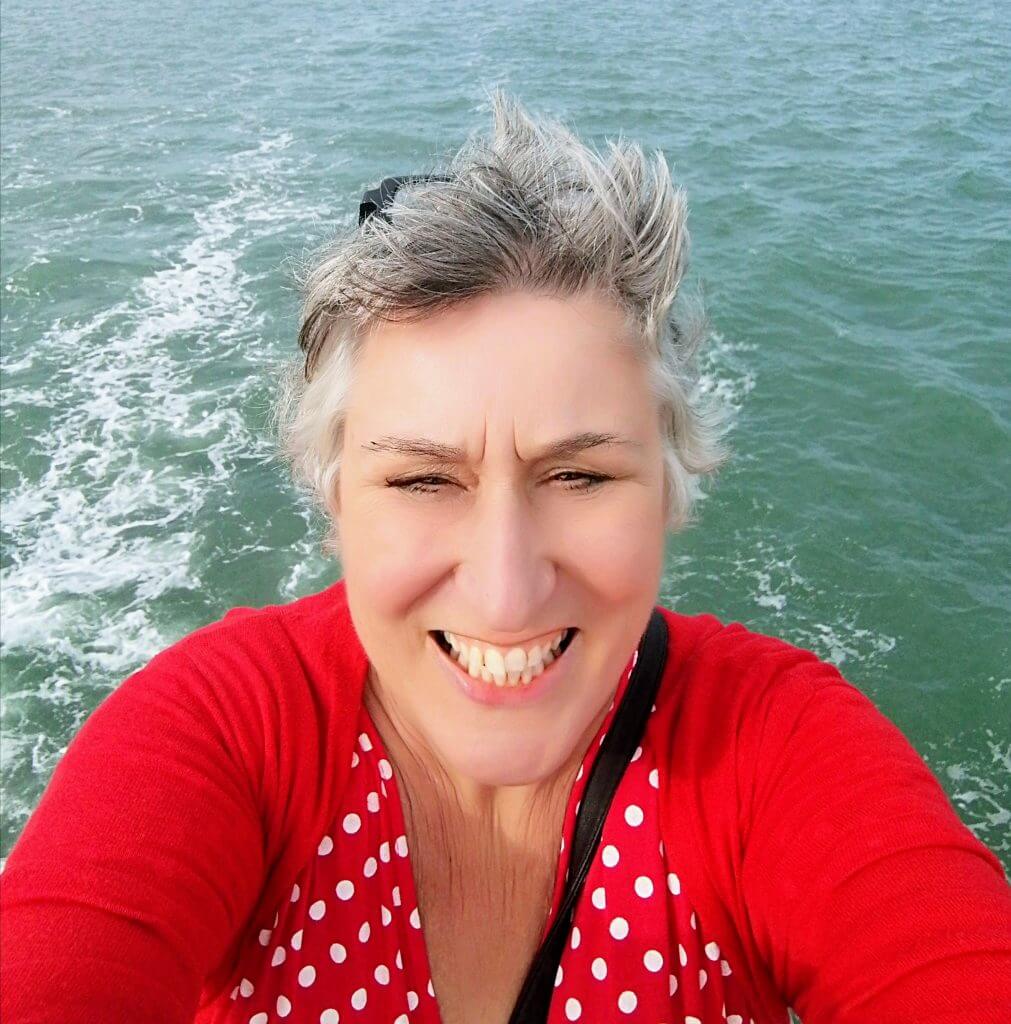 After a very full day we headed back to our Camping and Caravan Club site near Fareham. This site is as usual fab in itself but there is a section reserved for folks needing an overnight before setting sail to France or Spain. Brittany Ferries sail from Portsmouth, so that's worth knowing about! The campsite has a fish and chip van visit on Friday teatimes. It came highly recommended so we decided to have treat and a rest from cooking for me. However I couldn't resist making a starter, not something we often bother with. the words Mary Rose had been playing in my head all day. Prawn cocktail it had to be then. The pink sauce that you get on the classic retro starter was developed by the chef catering for the restoration of the Mary Rose. The cocktail has been around for years so I don't know how true that is. What I do know is how easy it is to make. A combination of mayo, ketchup, drops of Tabasco and a squeeze of lemon and that is it. So tangy and delicious! The fish and chips along with bread and butter and mushy peas were fantastic.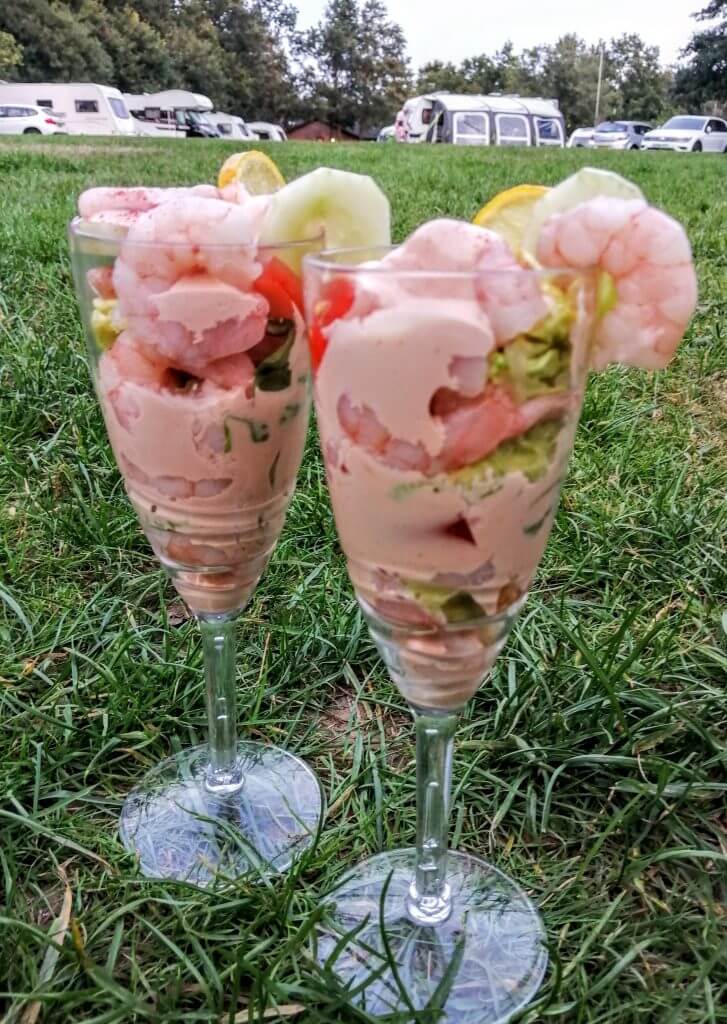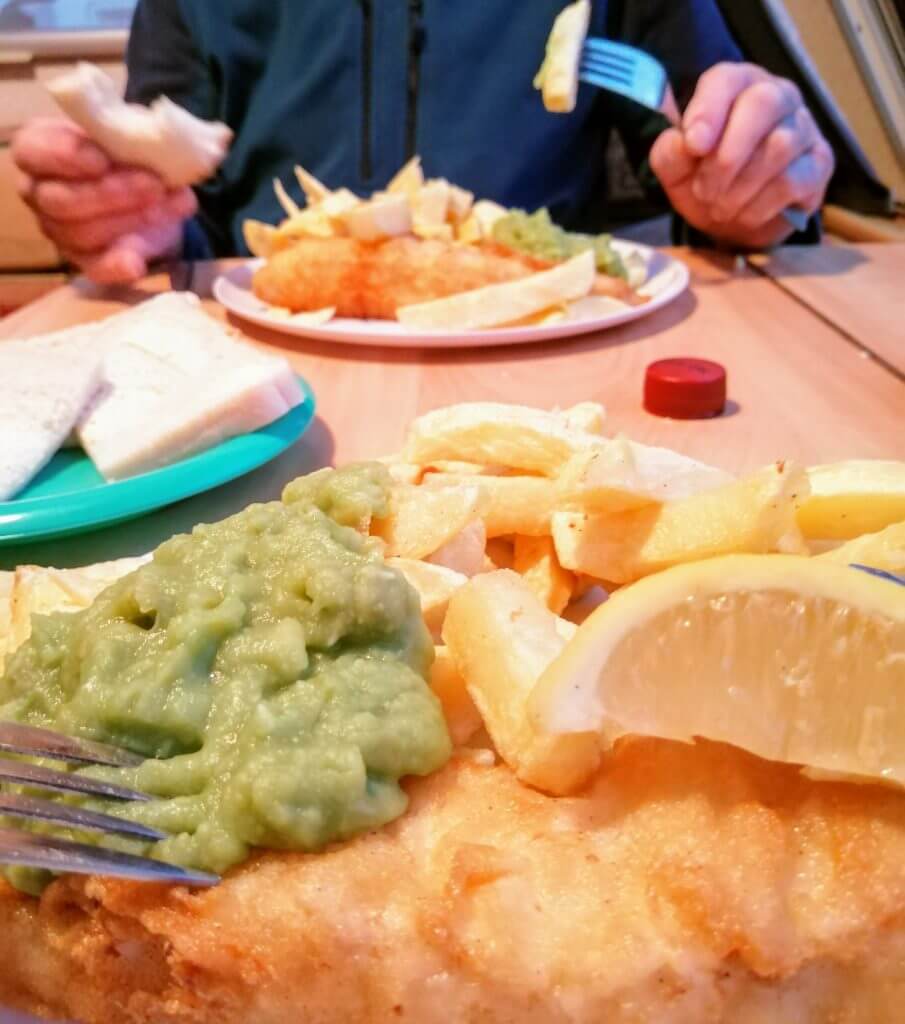 I did manage a tiny bake before we set off out for the day. One of my facebook/Twitter friends Brendan Kailer Lieb had offered me a recipe for apple topped biscuits. I still have Elgar's apples to use so I gave them a whirl. Quick and easy and now all eaten, they were smashing, thank you Brendan.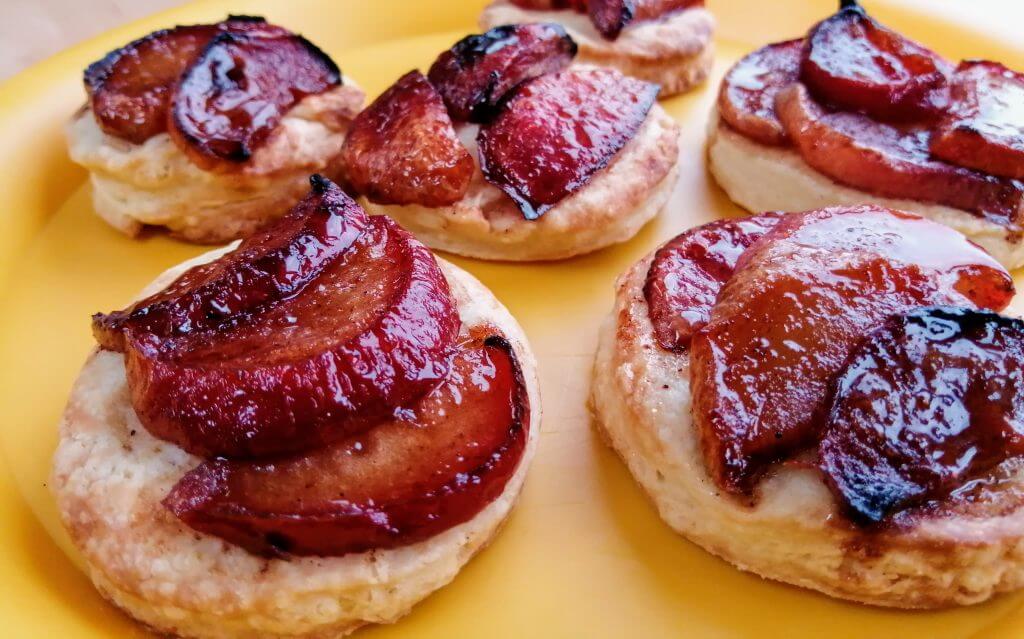 Quite a hefty days blog but I hope you have enjoyed it. Here are a few links if you need more information
https://www.historicdockyard.co.uk/
https://www.caravanclub.co.uk/club-sites/england/southern-england/hampshire/rookesbury-park-caravan-club-site/
https://www.brittany-ferries.co.uk/
There we go , signing off for another day 🙂