Day 8. Well it is incredible that a week has been and gone already. Hey though, we are just having the best weather, so lucky! If you remember back to yesterday, I know that is hard sometimes, even I am losing track and I am writing it all down in this blog/diary, we are in Hampshire. Our first day of exploring and we initially set of to have a look around Fareham. However my oldest daughter called while we were trying to find a parking spot and distracted us. She was asking about part worn replacement tyres for her car, a subject I do in fact have some knowledge of as it happens! Anyway we ended up driving off and away. I saw a sign for Porchester Castle and thought OK, lets go there, bit of spontaneity in the mix.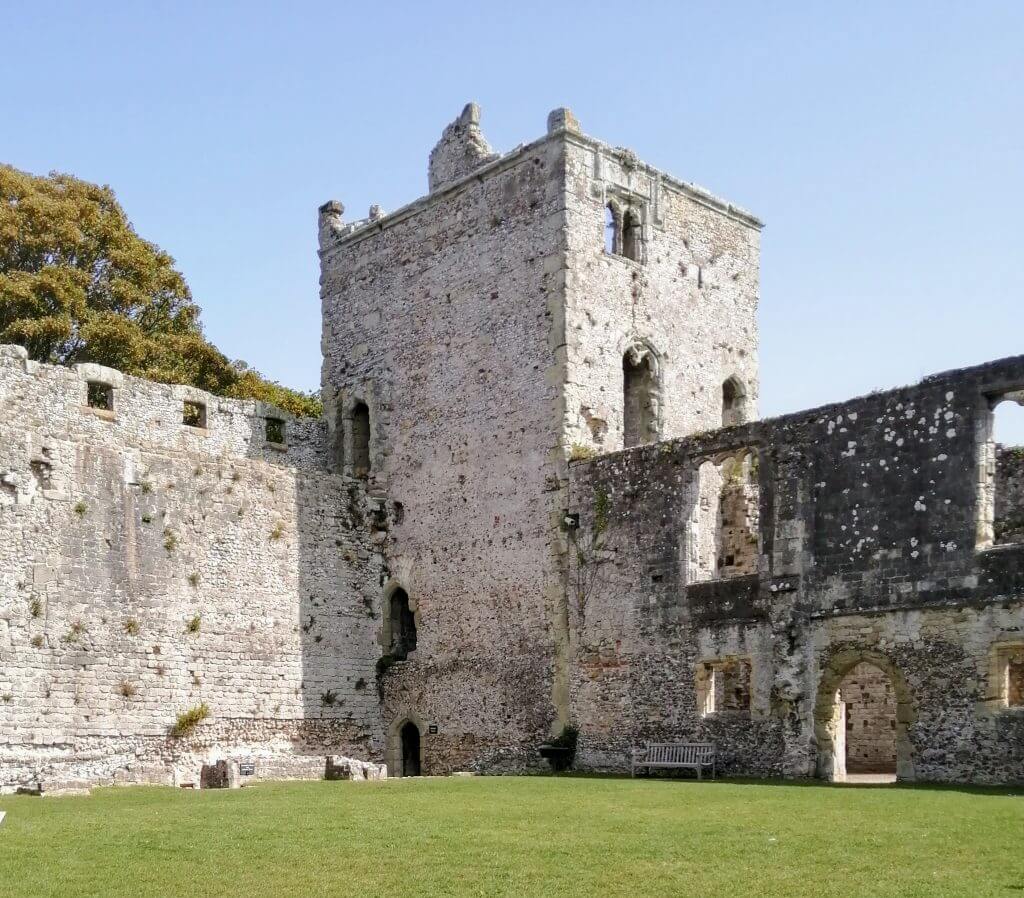 Porchester Castle is a medieval castle built within a former Roman fort and was taken under royal control in 1154. The monarchy controlled the castle for several centuries. It occupies a commanding position at the head of Portsmouth harbour. It has seen much action over those centuries, plenty of scrapping with the French and dastardly doings. Today the castle is a scheduled ancient monument, a grade 1 listed building and it is managed by the English Heritage.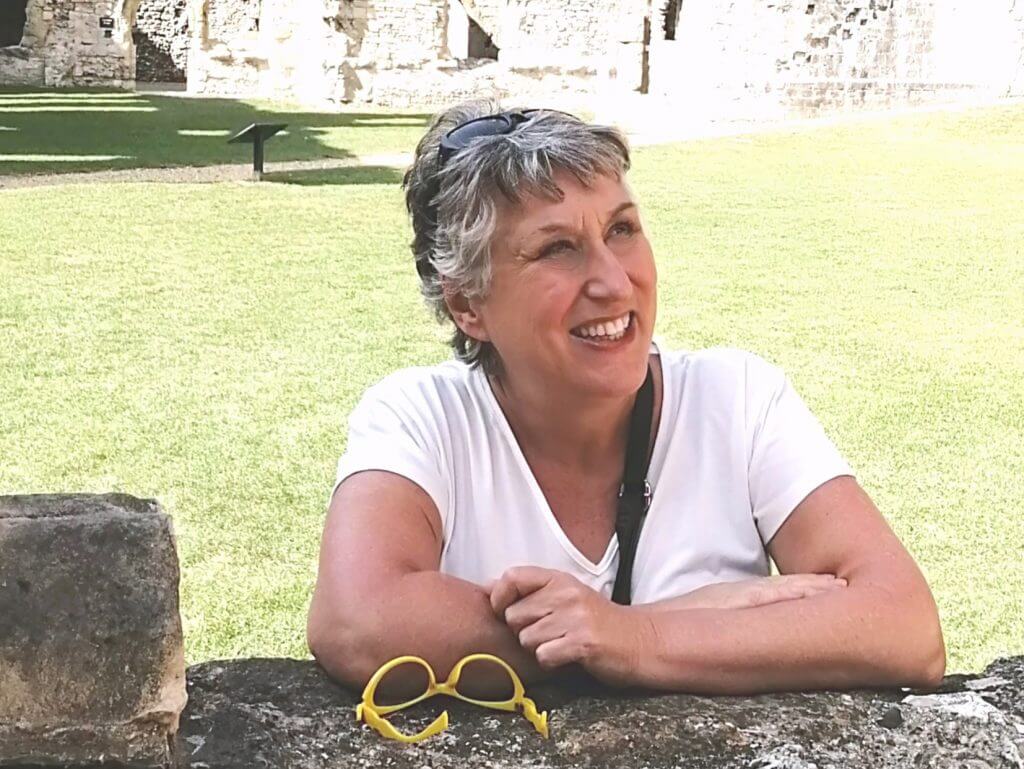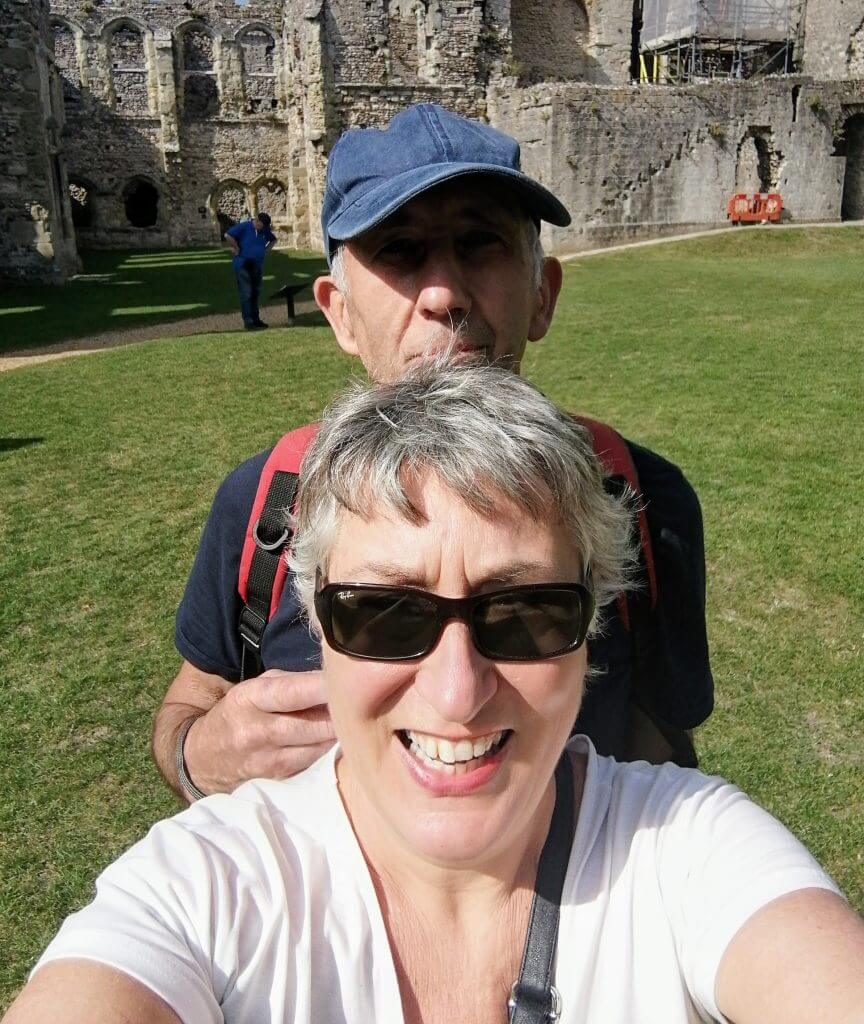 We had a really good time browsing around. We took in a bite to eat in the sunshine and just watched folks come and go. Very well worth the small entrance fee, which was about six pounds each I think and free parking too.
We headed back to the campsite via the supermarket, we need some more groceries. For our had I had my mind set on that bag of apples still, remember those ones from Elgar's orchard. I know I keep going on about them but we have loads. I decided to make an Elgar Tarte Tatin. A french upside down apple pie. I made the puff pastry from scratch but I do quite often use shop bought. It worked out beautifully as you can see from this glossy photo!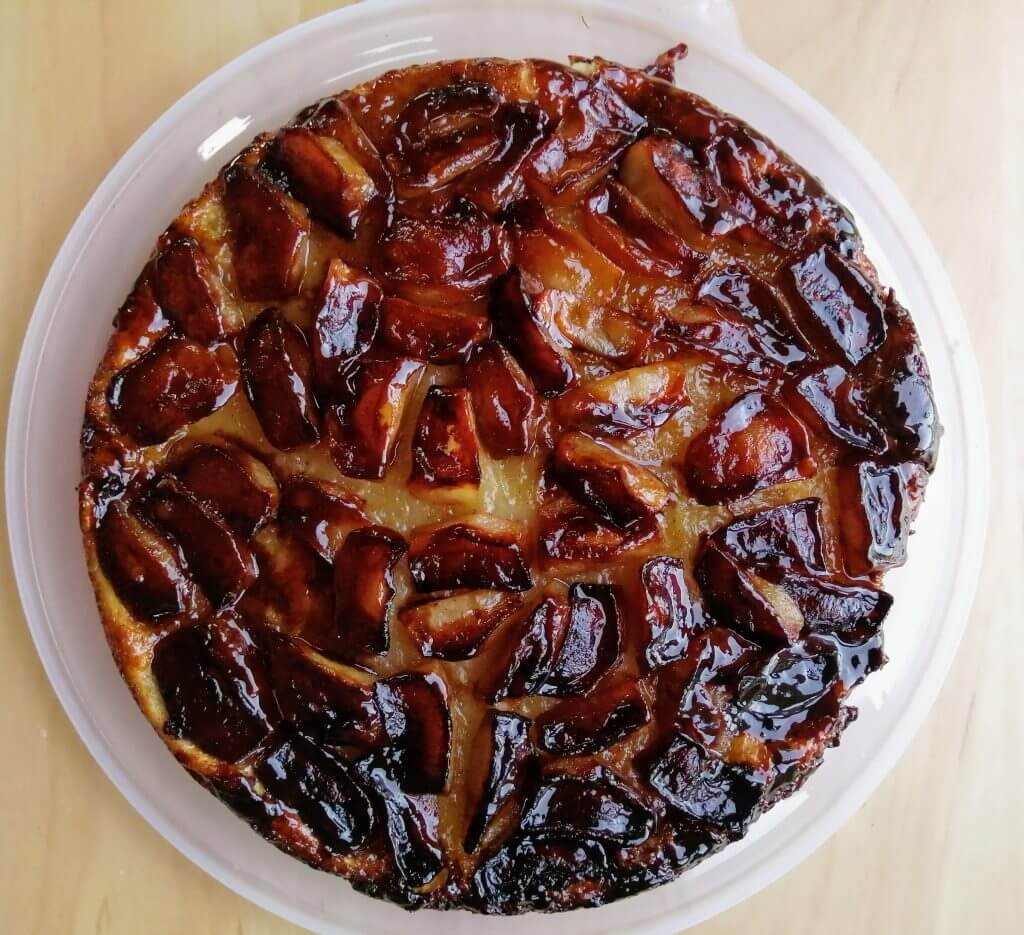 For our main, well I concocted again. This time I wanted to use up the wobble juice I bought at the farm shop in Malvern. Cider pressed from their apples. I cooked off some onion and mushrooms in a bit of butter, added cubed pork, threw in some thyme and Dijon mustard. I doused it all in a splosh of the cider and reduced it down. then I added a leek, a sprinkle of flour to thicken and finished it off with cream. OMG, it was wonderful!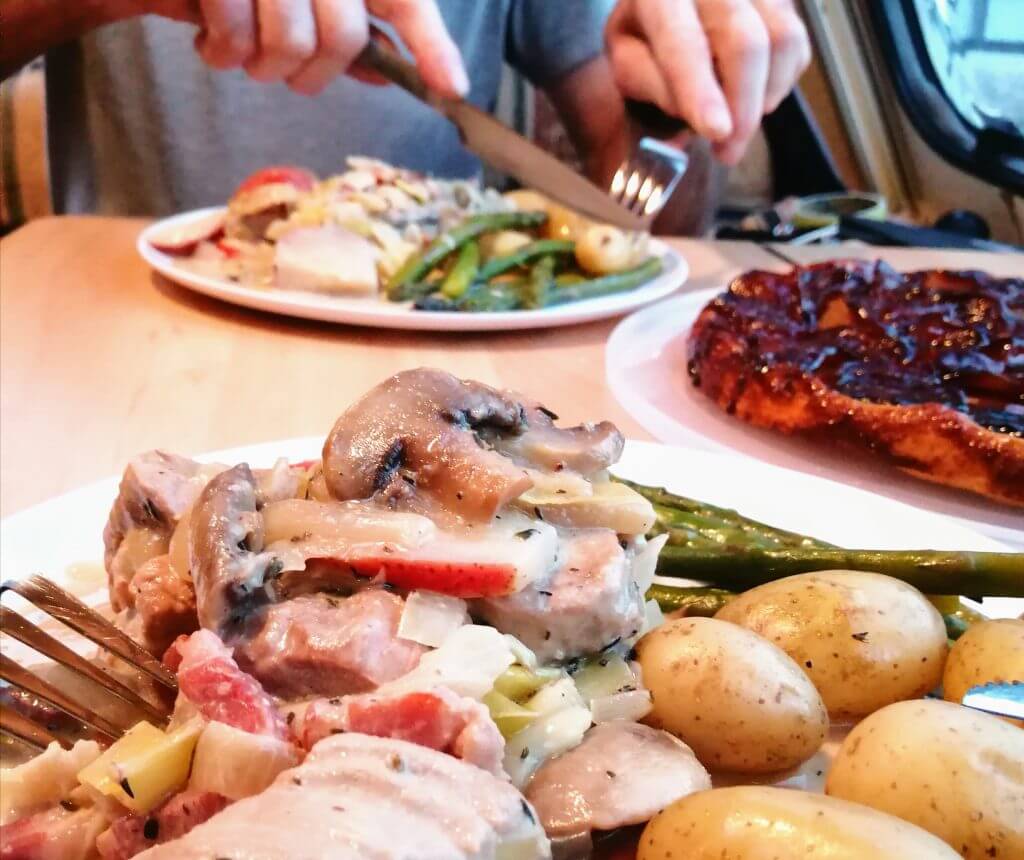 So there we go. day 8 done and dusted. We watched a bit of telly and had a couple of drinks and settled down for a good nights sleep. Another busy day planned tomorrow, ship ahoy!!