Yesterday was intense we went out for a full day. Today has been a bit more low key. That is fine by me, a different day and different pace. We have a friend Janise who lives quite close to this area, we are still in Hampshire! We met her years ago when we were out in France and we try to visit each other when we can. It is very easy to let friendships drift, especially where there is distance involved. Anyway we agreed a day and we drove over to where she lives with her husband Chris and a new puppy Star.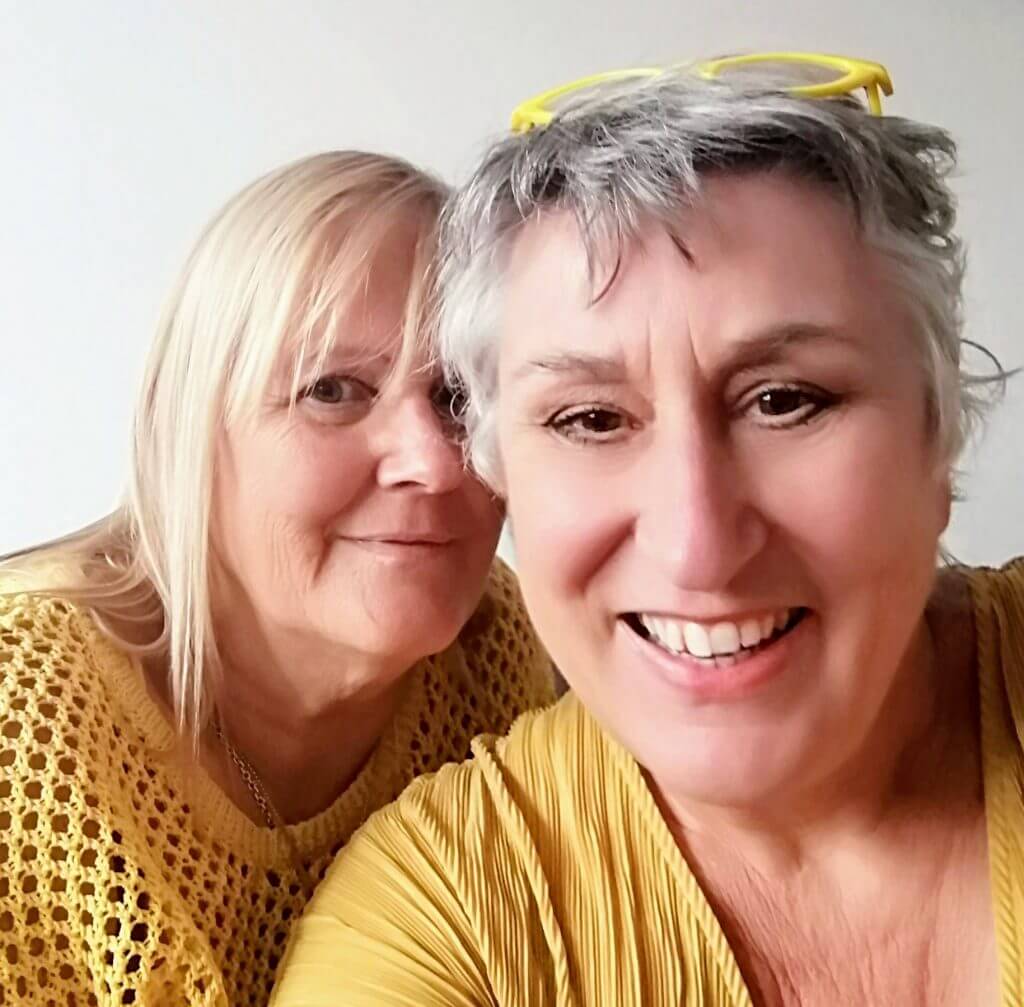 Look we even were wearing the same colour outfits! The new puppy is a year old so not so new but we had not met her before. She is a Rottweiler. Now these dogs sometimes get a bad press but Janise had a pair of dogs (a brother and sister) until recently and they were as placid as can be. Star of course being a puppy was full of beans and quite big already. We made friends and she settled down quite quickly and we relaxed and had a catch up.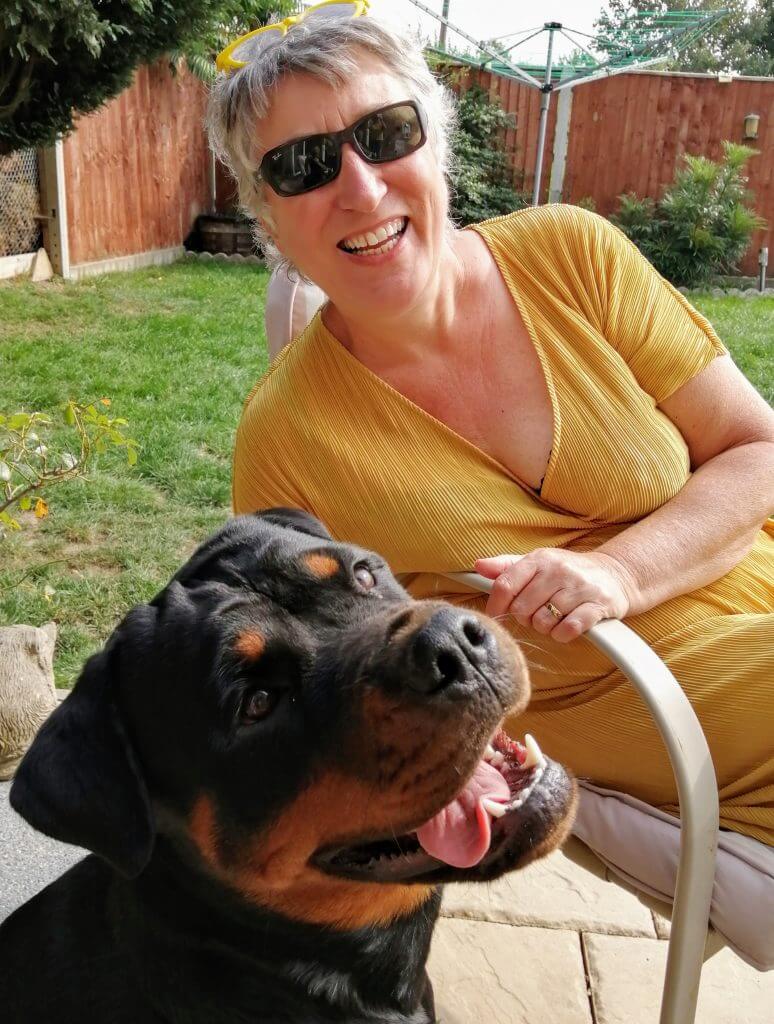 We had a walk into Eastleigh and had a bite to eat in a lovely cafe called Kats. We had a massive breakfast each, it kept me going all day. We hurried back to the house as I wanted to catch a special something on YouTube going live at 1.00pm. What is was was a white wedding! Someone we know was getting married and because of the Covid restrictions had had to downsize the guest list. They had given out a link to enable the service to be viewed at home. That's fantastic eh? What a Godsend! Janise soon sussed out the technology and cast the YouTube from her phone to the large TV screen. You have to be careful doing that though, last week I cast something to the wrong TV and it started playing over the road in an elderly couple's sitting room! The service was so beautiful and we thoroughly enjoyed it. We both felt we should have worn a hat or a fascinator to join in properly.
We had to rush back to the campsite straight after the wedding as I had yet another online date, this time with Howard Middleton, the charismatic baker from Great British Bake Off a few years ago. We were doing a cook a long live, I was host and Howard was leading the event. We made the most gorgeous apple toffee puddings with a caramel sauce. We handed a few around to our caravan neighbours as we had too many to eat ourselves. This Wednesday coming I am leading and we are doing Beef Strogonoff. I will be cooking it live from my caravan at 7.00pm. My husband John's birthday meal! Here is the link should you wish to join in or just view: https://cookalonglive.com/
Well I think that about wraps up day 10, another week to go, tomorrow we are having a day onsite. Need to do a little housekeeping and some admin. Catch you then!