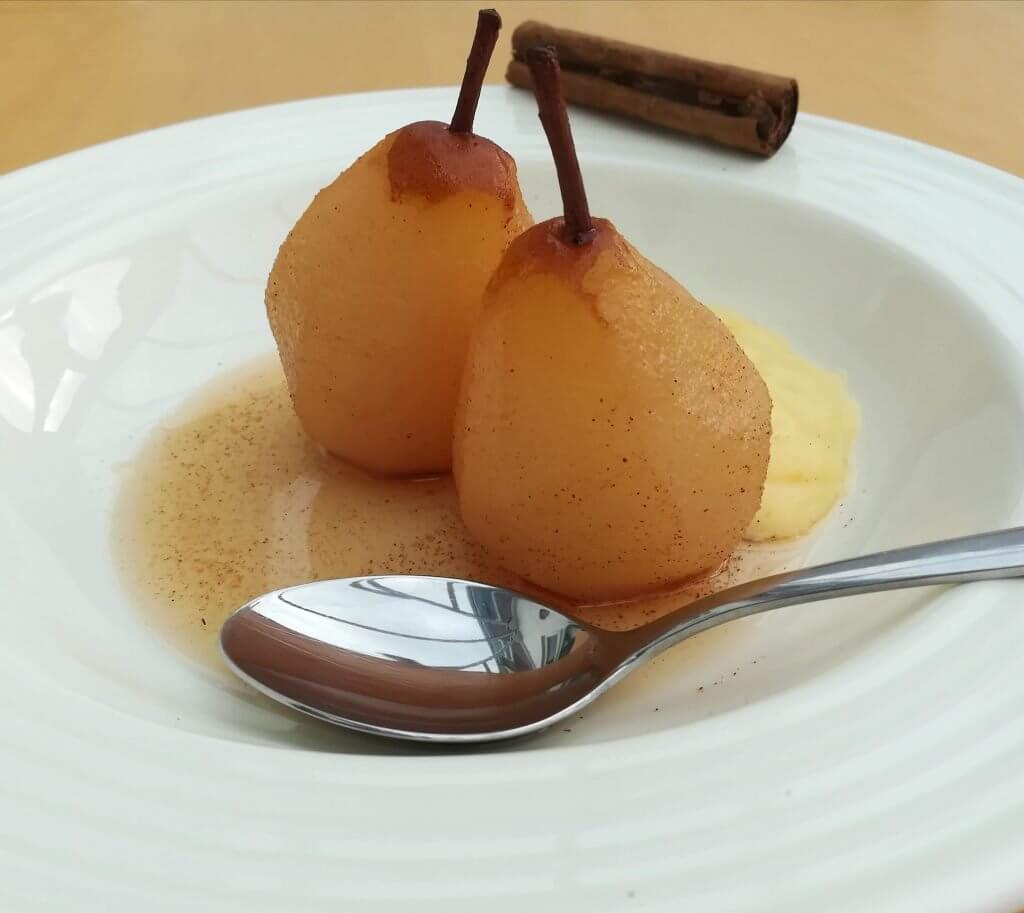 Last Sunday, I was making my shopping list and checked the fruit bowl. It was empty except for a few pears that were getting past their best. Not being one to waste food, I thought I'd give poached pears a try for dessert that evening. They were very quick to prepare and tasted amazing – my mother loves tinned pears and she gave them 5 stars!
Ingredients (serves 4)
4 pears
150g caster sugar
500ml water
Tsp ground cinnamon
Tsp vanilla paste
Juice of 1/2 lemon
In a medium sauce pan, put all the ingredients except the pears. Put a low heat while you peel the pears.
Once peeled, place the pears into the pan.
Bring the syrup to a boil and reduce to a simmer until the pears are soft.
Serve warm or cold. I like them with cream, but custard tastes great too!